Week Four of Make Art That Sells (Part A).
This week we focused on Wall Art. The format of the class is great. At the start you don't get specific advice or guidance until the second half of week when you've already started and formed some ideas of your own. 
But on day one we got to watch and interview with Rose McDonough who is an extremely talented and joyful designer and again, I just love to see real people doing my dream job! It helps me thinking of it as a real thing and not a dream.
We got a great review from Lilla (my teacher!) of current trends in wall art and upcoming mediums: eg wall art that takes the form of reusable giant stickers. A lot of popular wall art contains some aspirational or inpirational words.
We were restricted to using two colours (mine were yellow and blue) and we had to add some typography. Texture and detail was going to be important for this project because it need to be something that you can look at for years and not get bored with.
I wasn't able to devote as much time to the course as I wanted to this week and I kinda lost my way a little. I finished the week learning a lot, sometimes you have to learn the hard way!
I got some lino cutting tools this week and as I was dressing up as a jellyfish for halloween, I decided to include some seaside icons. I cut out a jellyfish stamp.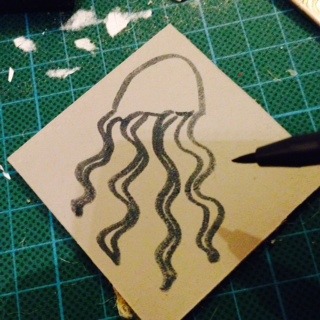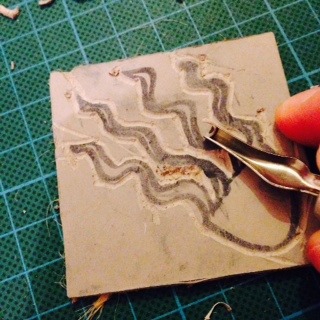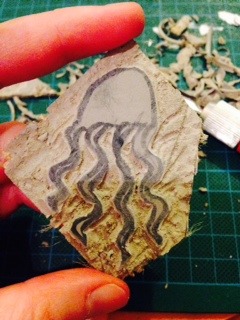 I started my piece by layering colours and textures. Getting the balance right between blue and yellow took a while. I played around with opacity and added some photographs and made a very loose grid.
Here is what I submitted: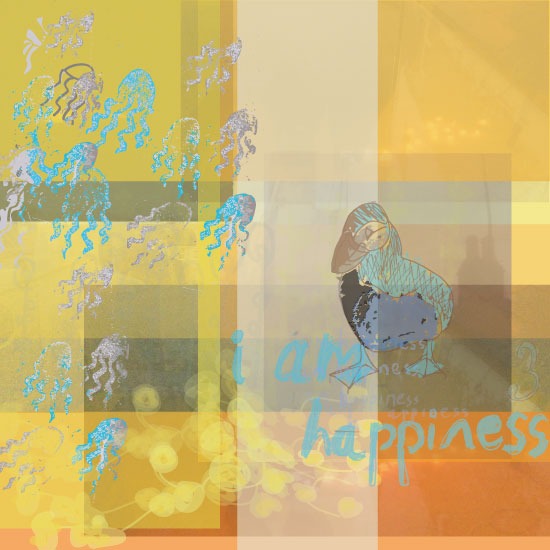 Even though I wasn't delighted with my submission this week, I know I can revisit this market and make lots more pieces in the coming weeks and months.
Looking forward to next week, Giftware.
Read more: