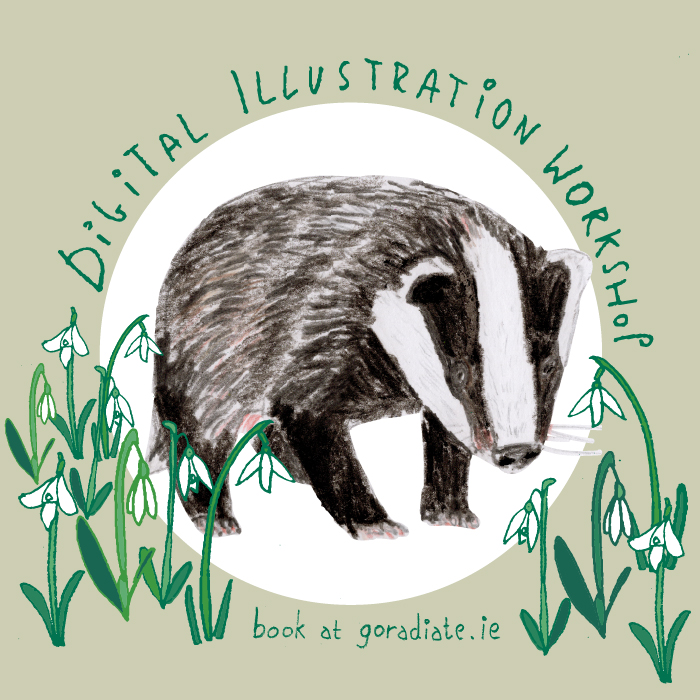 Creative Digital Illustration Workshop – currently on hold
Get confident with drawing digitally & learn how to combine your hand drawn work using Adobe Illustrator
This intensive Digital Illustration 2 day course aims to give students the fundamentals of using Adobe Illustrator for incorporating hand-drawn (on paper) images as well as learning how draw from scratch digitally.
I have a masters in Digital Media Technology and am an Adobe Certified Expert in Illustrator.
I love drawing and I made this course to give people a kick start with drawing digitally and teach them all the basics that I wish I knew when I was starting out. I've been using Illustrator for nine years and teaching digital illustration for six years now and I've been tweaking and improving the class along the way as well as updating to make the most of the latest features.
Participants are encouraged to make the techniques their own during class time – so I have lots of exercises and practise time built in, and I have great notes for you to take home with you.
I have a few years experience working professionally as an illustrator (I illustrated the best selling wildlife book Naturama, and it's companion book, My Naturama Nature Journal), and my favourite techniques that I use is to digitise line drawings and colour them in Illustrator, and to collage them with hand coloured work that I cut out digitally. So I'll show you how you can do that yourself with your own drawings so that you can develop it in your own style.
I have also extensive experience in drawing for animation and have created a short animation called A Quack Too Far with all the production design done in illustrator.
Along with drawing, participants will learn how to set up documents, add and manipulate text, and save images for print and web formats. (See full class breakdown below). You will be provided with detailed notes to ensure you fully understand the exercises and get the most from the class.
This class is suitable for people with an interest in design who have some computer experience – you don't have to have any previous experience with Illustrator. As well as complete beginners, I also some experienced people and they have found it very useful to build on what they already know by expanding their Illustrator toolkit and becoming more efficient in their workflow. I don't assume any prior knowledge of Illustrator so I go through everything from scratch, step by step. It is a unique course in that you get to practice and explore both practical and creative applications of the techniques you learn and the small class size (max 6) means everyone gets lots of attention.
Participants bring their own laptop (and mouse!) with Illustrator installed (a free trial is available at adobe.com).

Testimonial from recent workshops:
'I have loved every minute of Melissa's Illustrator course. Her instructions were precise and clear which made the learning feel effortless. It was exciting and inspiring to discover the range of possibilities that Illustrator offers, I am looking forward to applying them to my own work from now on'. -Fiona Dowling
'Melissa's workshop is a fun and informative way to ease into the world of illustrator. She has a great way of explaining the basics while giving you the tools to advance on your own time and at your own pace. She provides many fantastic insider tips that you might not get anywhere else. Highly recommend!'
-Kate Conway
'Would highly recommend Melissa's course. She is a great teacher. I went in a complete novice and came away with the skills to transform and use my drawings in a new and fun way. She gives great notes to refer back to and creates a lovely atmosphere in her class. Thanks Melissa!'
-Bairbre Herbert
'I can thoroughly recommend this Digital Illustration workshop. I had wanted to learn Illustrator for a long time but found it very intimidating and too complex to figure out alone. After just two days Melissa had left me with a solid understanding of how to navigate the system, use the key tools and decipher the associated terminology. Melissa's extensive knowledge of the system coupled with her passion for illustration and open teaching approach enabled us to clearly understand how these tools could be applied to our own artwork. The class size is just right and the location and set up lends itself perfectly to this creative class. If you would like to get to grips with Illustrator and want to avoid the usual mundane corporate type course then look no further!'
-Hilary Glynn
"Having studied illustration already, I always found adobe illustrator daunting and frustrating. About three quarters of the way through the first day with Melissa, I found everything falling into place and making sense.
It was wonderful and freeing to have someone teaching the programme from the perspective of an illustrator. it was creatively based not just technically focussed. This made it wholly refreshing and eye opening.
The 2 day format was great and it felt like a real friendly environment to be coming into with familiar faces on the second day.
It was a very positive and enlightening course, and I am so very happy to have done it. Since doing the course my use of illustrator has increased an unspeakable amount. So it was definitely worth the investment."
-Emma Hayes
'Brilliant course! Melissa was able to break down and explain in a simple and efficient way all the most important aspects of Illustrator. I really think this course was beneficial to me and I really feel more confident about my skills and want to keep experimenting with Illustrator. Definitely recommended!'
-Chiara Tallarini, Artist
"I found the class so useful having played around with Illustrator for a couple of years I really feel like I have got the hang of it at last and will definitely be putting all I learnt to good use! Melissa's class was well structured and everybody got help and attention. I would definitely recommend it to anyone struggling to find out all about the possibilities of Illustrator!"
-Niamh Moran, Artist
"The combination of professional experience with deep and extensive knowledge makes this Illustrator  course excellent. You come away with a very good handle on the program even as a total beginner"
-Díóg O'Connell
"This course was great. I learned way more than I thought would have been possible in the past two days. I thoroughly enjoyed every minute and now have the confidence and skills needed to produce professional quality work. "
-Sinead Deegan
"Really informative class. Enjoyed it a lot and would definitely recommend it to others looking to know the basics of Adobe Illustrator."
-Jillian Murphy
"Melissa is as patient as she is professional. Her knowledge of Illustrator is vast and her communication method is fluent and easily understood. I would whole heartedly recommend her two day introductory course."
-David Cuddy, Architect
I am an Adobe Certified Expert in Illustrator (CC & CS6). Each group is limited to 6 participants with a hands on workshop based approach. You have to bring your own laptop and software: Adobe Illustrator current version Creative Cloud, a free trial of Creative Cloud Illustrator is available from Adobe.com (see: trial versions of Illustrator).
Digital Illustration Course Outline
From the very start this is a hands on workshop and everyone will have time to practice the techniques and ask questions as we go along. I've designed the course to give a good introduction to get you started drawing digitally, telling you all about the techniques I use every day in my work, and lots more….
The day starts at 10am and runs until 5pm with tea breaks and a lunch break.
I make great notes so that you will have something to reference when the workshops finish.
Adobe Illustrator – Course Outline
My specialty is combining your hand drawn line work and your hand coloured work digitally…
Introduction to Illustrator's interface, terminology, and workflow.
Essential shortcuts and why they are essential.
Setting up documents, using artboards, and saving, including saving for the web.
Drawing simple shapes and using the pathfinder.
Understanding how layers and stacking orders work.
Cutting out your hand coloured (scanned in) drawings using a clipping mask.
Creating Patterns.
Creating and manipulating text.
Using the live trace tool for digitising simple line art.
Using the pencil tool and blob brush.
Working with brushes using the paintbrush tool.
Making and applying gradients.
How to work with colours efficiently using the swatches panel – how to save your colours.
Introduction to drawing with the pen tool and the curvature tool
Please note the order of exercises may change.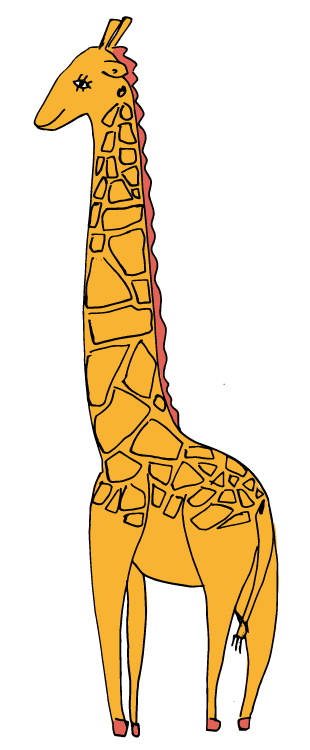 Small Class Size
Limited to 6 participants in total so you will gets lots of individual attention and plenty of room to develop your skills.
Requirements
Students must bring their own laptop and software (Adobe Illustrator CC installed) See: Free adobe trials..
More Questions?
Start with the Frequenty Asked Questions page and drop me a line, [email protected], if you need more information.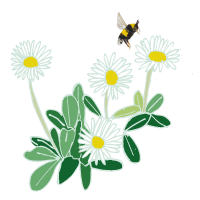 "Melissa's class was extremely enjoyable and with her patient way of teaching made it  easy to understand. Melissa is excellent at what she does, and I would recommend any of her classes to anyone. I now can't wait to start creating some lovely things :)."
-Roisin Maher
'Melissa is a great teacher. Her attitude and patience made me feel at ease all the time.
Great classroom and excellent notes to go back to when struggling!'
-Virginia Fiorini
Melissa's class is perfectly paced to learn the tools of Illustrator, while giving time for practical exercises which demonstrate the range of applications and possibilities of the programme. Melissa has de-mystified Illustrator for me, and opened up the possibilities for what I can do with my artwork!
-Helen McCormack
"Illustrator has puzzled me for years but Melissa broke it down in really simple steps and by the end of the first day everybody was able to make their own digital illustration. I left feeling confident and inspired! Very friendly atmosphere with lots of time for one on one attention. Couldn't recommend enough! Such a well thought out weekend, exceeded my expectations (And they were very high!!) . I learnt so much not just about illustration but Melissa gave great insight into design and using the programme in creative ways."
-Fiona O'Neill