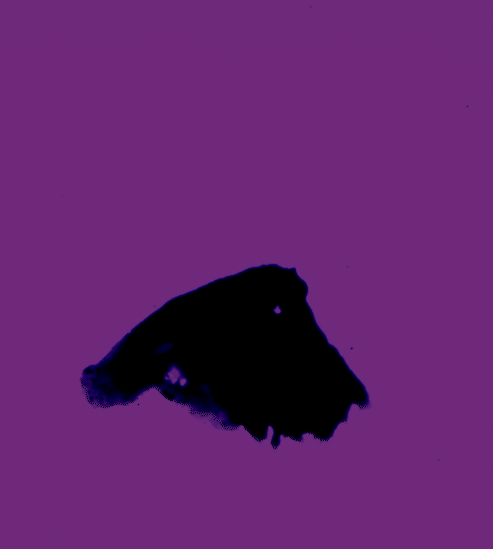 Make It Move
create your own stop motion animations inspired by nature
The technique of Stop Motion is where I learned the most about animation. I think it's because you are making the changes with your hands (either by moving an object or by redrawing it) it's so much easier to understand what's happening than if you do it digitally. It is such a simple approach but it leads to beautiful and surprising results. And I love that it's so imperfect and can feel handmade. Once you get the hang of it, the possibilities are endless.
In this course, I will help you build confidence in making simple animations. We will look at examples of animations and you will learn some of the fundamentals of animations by completing a variety of short exercises.
You don't have to be good at drawing but it helps if you enjoy drawing and are brave about making mistakes. There will be a good bit of drawing some of the weeks. We will be animating objects, making charcoal animations, pencil drawing animations from reference, and paint-on-glass animations. You will get a taste of each over the four weeks and my aim is that you will feel confident tackling animations by yourself by the end of the course.
It'll be a small group so everyone can ask questions as we go along. We'll make a series of very short animations, mostly using nature as inspiration, and everyday things from our own life.
This will be a hands-on, live online course over four Tuesday evenings starting February 6th, 2024, at 6.30-8.30 pm Dublin/UK time. The sessions aren't recorded, so you need to be able to attend at the time of the class. There's no homework assigned between classes, but if you have time to practice during the week you can share it and get feedback.
The animation will be made on your phone, using an app called Stop Motion Studio Pro (costs about €7) and you will need some basic drawing materials and a way of clamping your phone to keep it steady. A phone clamp costs about €20 and will make your life a lot easier.  A good lamp that you can point at the paper will be handy, or a lightbox. I'll send you a list beforehand.
Your Tutor, Me – Melissa Culhane – I have a Masters in Digital Media Technology (which included animation and video production), a BA(Hons) in Animation, and I have taken various short courses in experimental animation techniques. I am currently making a short animation called Keep Going, Little Snail, funded by the Arts Council of Ireland, Creative Ireland, Donegal County Council, and Westmeath County Council. I've been teaching since 2012 and always strive to create a relaxed and nurturing learning environment, where everyone can get the best out of themselves.
The next course will take place on February 6th, 13th, 20th and 27th 2024 (four Tuesdays).
Do you want to join me?
Email me [email protected] and I'll send you a payment link – your place will be booked once I've received your payment. The course costs €140 in total. Just let me know if you'd prefer to pay via PayPal or bank transfer. :)
Testimonials from past students 2023
I really enjoyed my Stop Motion training with Melissa. I learned of so many new techniques and options that I look forward to exploring them all in greater detail when I have the time. It was a very interesting training that catered for all levels of ability, in a gentle and encouraging way.
The 4 week Stop Motion Workshop was fun and I felt I learned a lot. It was hands-on and Melissa's teaching style was relaxed yet attentive. I would definitely recommend this course.
I attended Melissa Culhane's 4 week Stop Motion Workshop and as a complete novice, I got a lot out of it. I am an emerging artist and wanted to find something new to my practice and found that this helped me to expand my horizons, creatively. What was lovely about the course was the ease in which Melissa facilitated it - very relaxed, low key style of teaching with very encouraging feedback for us all. Loved it!
I wouldn't hesitate to recommend Melissa's Stop Motion 4 week workshop. As an illustration artist working mainly in paper and paint, I found it very beneficial in exploring and expanding my practice. Melissa was very informative and generous with her knowledge.