I love drawing and making things and am currently working on a short animation called Keep Going, Little Snail. I'm living in Letterkenny, Donegal, in the northwest of Ireland. I am really inspired by nature, so feeling lucky to live in such an incredibly beautiful landscape.
I have degrees in architecture, animation, and a masters in digital media technology. I love storytelling and I work with a combination of hand drawing and digital design. I always go back to the hand made feel in my work. It's a way of connecting with the viewer and it tells the story of the how the work is made. I am moving more and more towards the lack of control and uncertainty offered by mediums such as ink and watercolour. I am interested in trying to keep the energy of the process intact, through to the finished work, and sometimes that means leaving things unpolished, with traces of the mistakes intact. I like to feel into the medium and see where it takes me, and for that to work you have to find a way of staying open. I recently did a course with the Royal Drawing School about using stop motion techniques for hand painted and hand drawn animation techniques and it has really lit me up. (You can read about it on the blog here). I'm going to devote my next project to going deeper in this medium.
In 2019 I completed a degree in animation in Coláiste Dhúlaigh in Dublin. My graduate short, A Quack Too Far, is a dark comedy about an annoying but loveable duck who moves in next door to a fox. It got shown at festivals worldwide and for a few of them, I got to go too! What an adventure :)
Next, I was delighted to receive an artist's bursary from Westmeath County Council, Donegal County Council and Creative Ireland to support me with the development of Keep Going, Little Snail, as well as a professional development bursary and an Agility Award from the Arts Council of Ireland. Sadly, as I was in the middle of making it, my dad got sick and died. Things really changed for me during this time – working on a story about a snail was so healing on many levels as well as being totally frustrating and difficult. So the snail became my spirit animal for a few years! I really can't wait to share this film with the world.
Before animation, I illustrated the number one bestseller Naturama and My Naturama Nature Journal (I was Melissa Doran then). They are written by Michael Fewer and published by Gill Books.
Interview with Illustrator Melissa Doran on RTÉ 2
May 2016
Education
B.A. (Hons) Animation (2.1) Coláiste Dhúlaigh College of Further Education/ University of Wolverhampton, 2019
Cert. Animation (2.1) Pulse College/ Griffith College, 2018
Cert. Entrepreneurship (1.1) National College of Ireland, 2011
M.A. Digital Media Technology (2.1) Dublin Institute of Technology, 2010
B.Sc. Architecture, University College Dublin, 2006
Member of Visual Artists Ireland
since 2016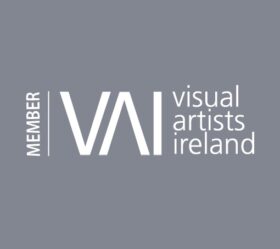 Selected Exhibitions and Screenings
Animated Short Film – A Quack Too Far
Brussels Independent Film Festival, Belgium, 2021 (now rescheduled to 2022)
Nenagh Children's Film Festival, Ireland, 2021
Palm Springs International Animation Festival, USA, 2020/21
Whose Wood These Are: A Festival of Trees, Ireland, 2020
Athens Animfest, Greece, 2020
Irish Film From Home, London Film Festival, UK, 2020
Amsterdam Independent Film Festival, the Netherlands, 2020
Semi-finalist for New York Animation Awards, USA, 2020
We Like 'Em Short Film Festival, USA, 2020
Cambodia International Film Festival, 2020
Moscow Irish Film Festival, Russia, 2020
Chicago Irish Film Festival, USA, 2020
The 21st Bucheon International Animation Film Festival (Oscar Qualifying), South Korea, 2019 (plus Q and A)
Anim!Arte – International Student Animation Festival of Brazil, 2019
Culture Night at The Dock, Ireland, 2019 (plus a "Making of" presentation).
BRUKIVKA International Film Festival, Ukraine, 2019
Semana Por La Soberania Audiovisual, Argentina, 2019
31st Galway Film Fleadh, (Oscar Qualifying), Ireland, 2019
Illustration – Solo
Íontas Arts Centre, Castleblayney, Co Monaghan, Naturama solo exhibition (2017)
Bí Urban, Stoneybatter, Co Dublin, Naturama solo exhibition (2017)
Illustration – Group
NoFixedAbode, group exhibition, Copper House Gallery, Dublin (2017)
Print, Fumbally Exchange, group exhibition, Dublin (2017)
Transformation, group exhibition, #100daysofbicycles, Fumbally Exchange, Dublin (2015)
Elementals, group exhibition, Fumbally Exchange, Dublin (2015)
Xmas Exhibition, group exhibition, Bernard Shaw, Dublin (2014)
Blot, Children's Book Exhibition, group exhibition, Little Green Street Gallery, Dublin (2012)
Bring your own Beamer, video art festival, with Woven Skull, IMOCA studios, Dublin (2011)
Contemporary Art and the Moving Image, Queen's Film Theatre, Belfast (2011)
Galway Art's Festival, group screening, Galway (2011)
Sanctioned Array, group screening, White Box, New York City (2010)
Everyone Has A Different View, Playhouse, Nottingham (2010)
Expanded Architecture at the Festival of Architecture, Sydney (2010)
International Digital Art Festival, National Academy of Arts, Sofia (2010)
Videogram, Limerick (2010)
Darklight X, Dublin (2009)

Documentary short film – Bike Love – Directed and Edited
Cork Bicycle Festival (2009)
Kerry Bicycle Festival (2009)