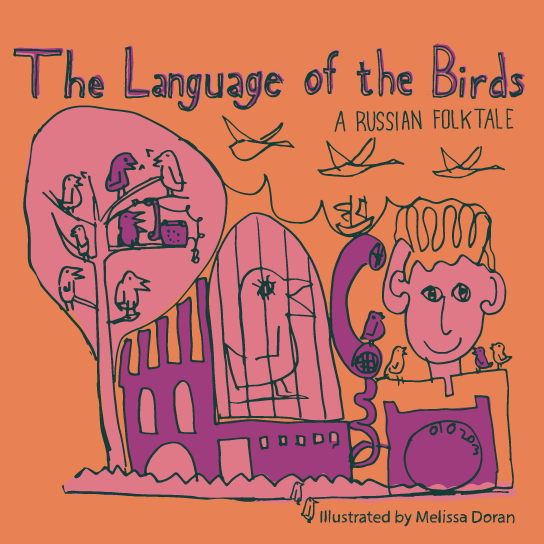 Really enjoying my online course with Lilla Rogers- Make Art That Sells!
Picture Books
Yay! This week was about picture books, my favourite topic!
We learnt that you need to be consistent with your character throughout the book; show your character with a variety of emotions, and in a fully fleshed out environment -make a little world to go with the character.
Each week there is an interview with an artist in that particular market and also an interview with someone who works as a buyer. Our artist this week was prolific kids book illustrator Mike Lowery. There was also an interview with Megan Tinley of the Hachette Book Group who told us about what her take on the current trends area and how to get into that market.
Birds and Letters
Our mini assignent early on in the week was to draw some birds and also play with hand lettering. Luckily I was booked into a workshop with hand lettering world famous superstar Steve Simpson this week too! (Read how I got on here.)
When I was small I was a birdwatcher and drew every bird I ever saw in my notebook, along with very important bird related information. So it was fun to be drawing birds again, although I used a lot less detail this time round.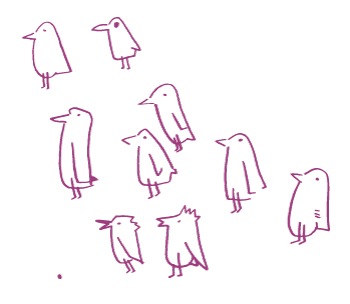 The Brief
Our main assignemt was to draw either a bok cover or a double page spread based on this russina folktale: The Language of the Birds.
I decided to relax a bit more this week with my drawing and see what happens. I drew the main concept in one go then scanned it in and traced it by hand with the pen tool, making sure to get in all the wobbly lines. I coloured it in with the blob brush. So easy and fun!
Vintage Colour Palette
I love the palette of Chris Haughton in Oh No George! and was checking out David Kleins work after Steve Simpsons talk earlier on in the week, so I went for a very small palette. All my favourite vintage books have the tiniest of palettes and I wanted to be cool like them!
I ended up with a really fun and energetic piece that anyone who knows me would know it was by me.  (The previous two weeks were me too, but more like a Sunday-best at the in-laws version.)
Read more:
Hand lettering workshop with Steve Simspon