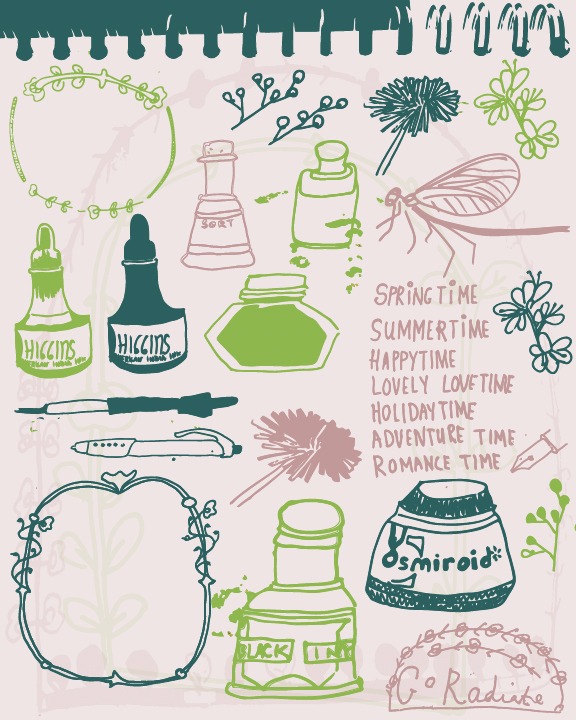 I'm back doing part B of the brilliant Make Art That Sells online course, led by Lilla Rogers. I learnt so much in part A, and since finishing it I've rebranded Go Radiate to focus solely on illustration and teaching. MATS really helped give me the confidence to make the leap and I've been really enjoying my work these past few months.
Week One: Paper Market
Our warm up project was to draw gingerbread houses and our main assignment was to design a Christmas card that we'd like to send to one of our friends with the gingerbread house in it.
Week Two: Baby Apparel
We had to design a pirate themed pattern suitable for babies.
Week Three: Scrapbooking
I must admit I didn't know what scrapbooking was but it's all about making your own special memory book or photo album for a special occasion eg getting married or having a baby. We spent the first half of the week drawing vintage ink bottles then used our sketches to make a page suitable for a scrapbooking kit. (See above for image).
Related Reading:
Make Art That Sells Part B- week 4- editorial
Make Art That Sells Week 1 (Part A)
Make Art That Sells Week 2 (Part A)
Make Art That Sells Week 3 (Part A)
Make Art That Sells Week 4 (Part A)
Make Art That Sells Week 5 (Part A)