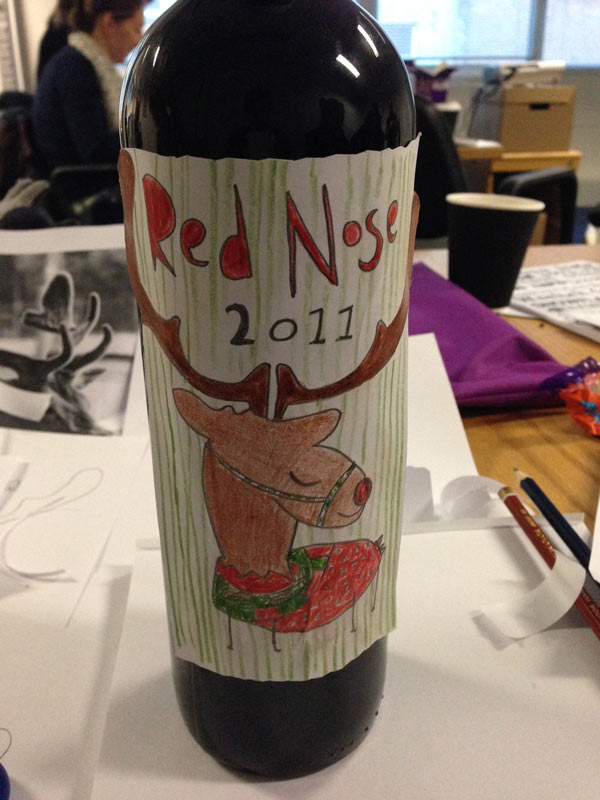 Yes! Another workshop from DPP Skillnet with Steve Simpson and this time it's taking place in my building: Fumbally Exchange.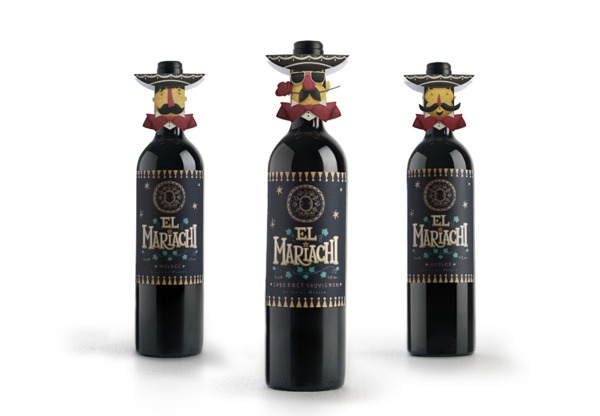 Steve Simpson teaches with a very light touch that brings his students into his world and make things seem do-able. He says things like "wouldn't it be funny if… ?"and gives practical advice about the role of the designer and how to communicate your message. He showed us examples of his work where a strong silhouette gave an instant message, but when you take a longer look there is much more detail to be found, giving more information and interest.
He showed us a wine label project that he worked on for a Russian client. (A couple of days after our workshop it was announced that Steve won a huge design award for this design in Russia). A breakdown of his design process  for the wine label can be seen on his Behance site.
Our brief was to design a wine label with a festive theme. I brought some reindeer images with me for inspiration. I gave the reindeer a christmas jumper and made him look proud of it. For the neck part I drew a row of grazing deer. Steve is famous for his barcode designs and I made mine out of a many legged reindeer.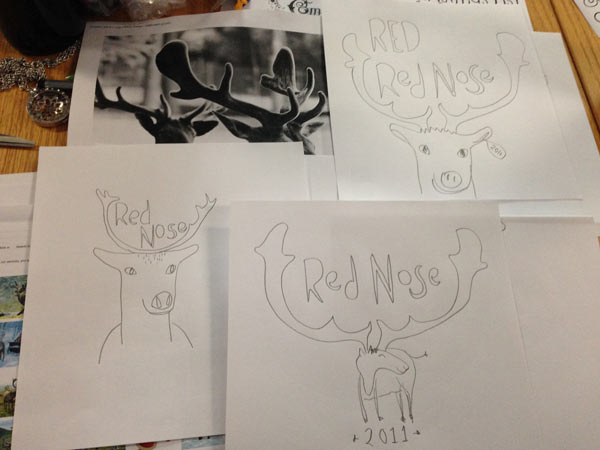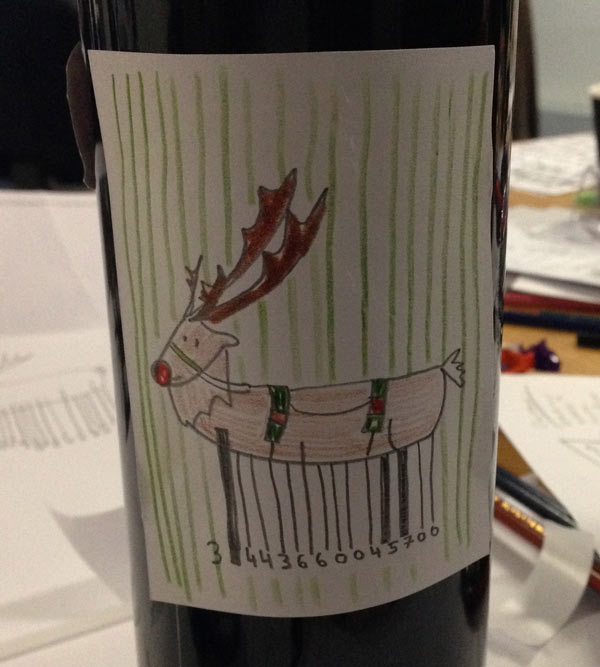 Here is a pic of the finished design making friends with the creation of Aisling Griffin from Treetop Studio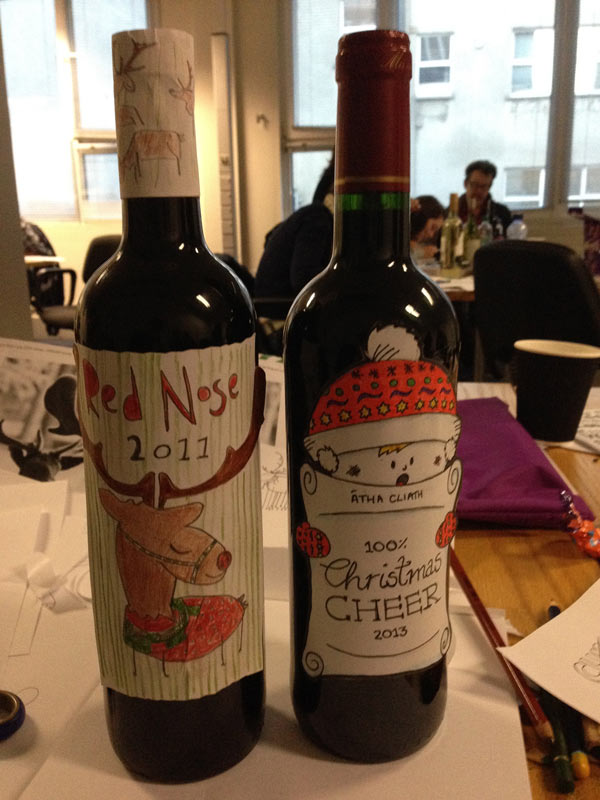 For more images from the rest of the class check out Steve's Facebook page.
Related Reading:
Hand Lettering and Design – Workshop with Steve Simpson
Etching Workshop with Debora Ando