Fumbally Exchange had a wonderful day out at Debora Ando Print studio just around the corner from us in Exchange Street. Debora runs a print studio with lots of courses and with open access available.  We spent the day learning how to etch using drypoint technique and everyone came away with a couple of beautiful prints.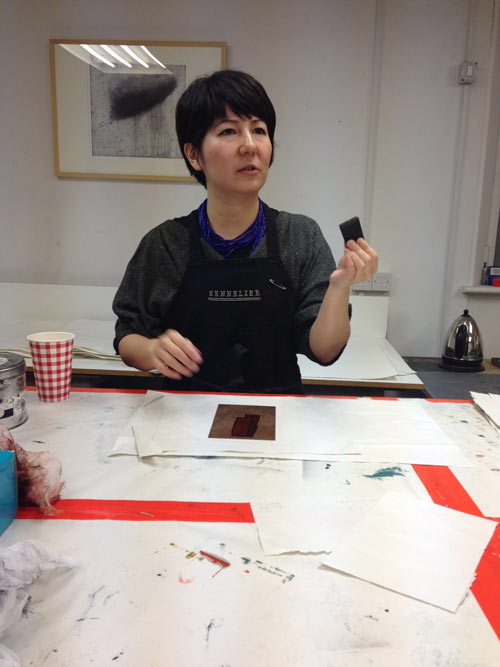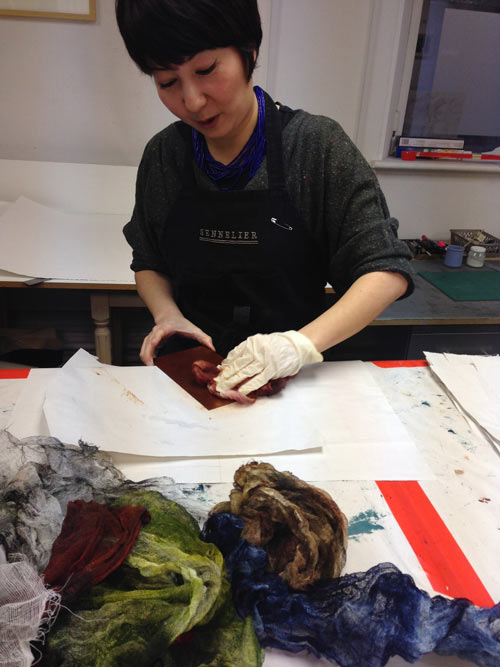 The day started off with a demo from Debora. She showed us the drypoint tools which were like heavy steel needles with a small point at the end and they are used to carve out your image in the perspex. We used perspex as it was the easiest process for beginners and also we could trace our image through the perspex which wold also help! Once the image was carved into the perspex (the carved bit had a slight raised part called the burr which helps catch the ink) we covered the sheet in ink and then rubbed off the excess with muslin so that all that remained was the ink that revealed the image.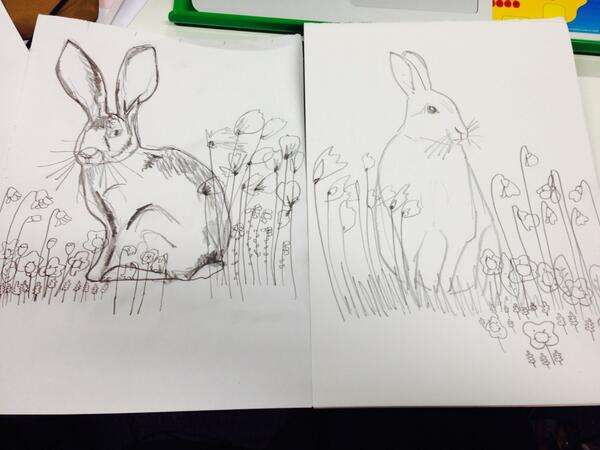 I had prepared some sketches of a hare to base my print on. Once we had our sheets inked up we went over to the roller with the heavy paper that had been soaking in water. The paper was blotted off first then the perspex sheet was put in place. Next we put the paper over the sheet and covered them with a blanket of special heavy felt before rolling the roller over them.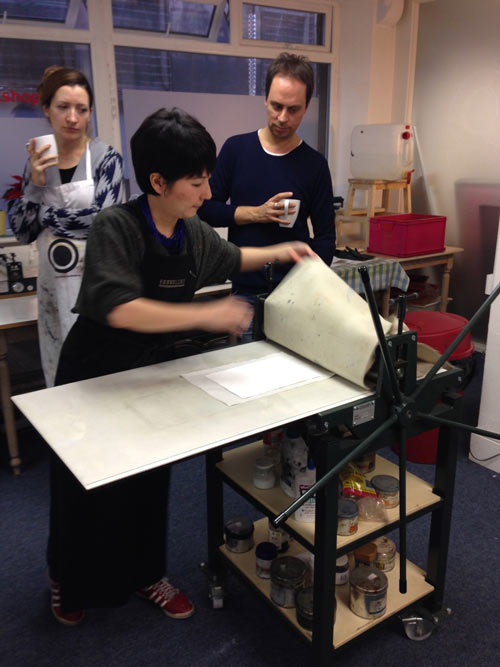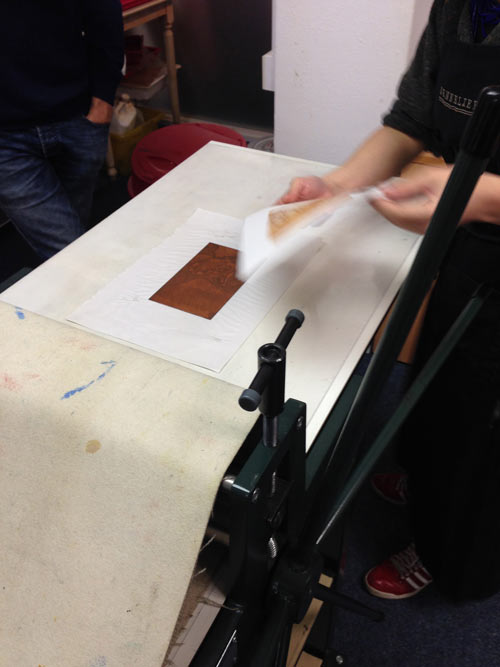 I added a second colour to my print  which meant a second perspex sheet, then I made a template for the position of the sheet and the paper to make it precise and then rolled it twice.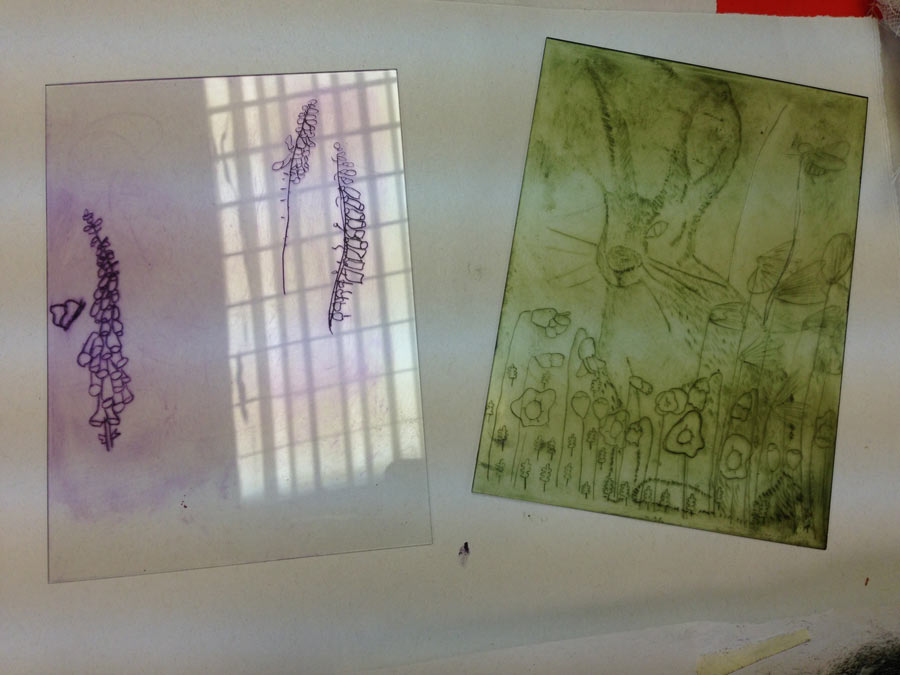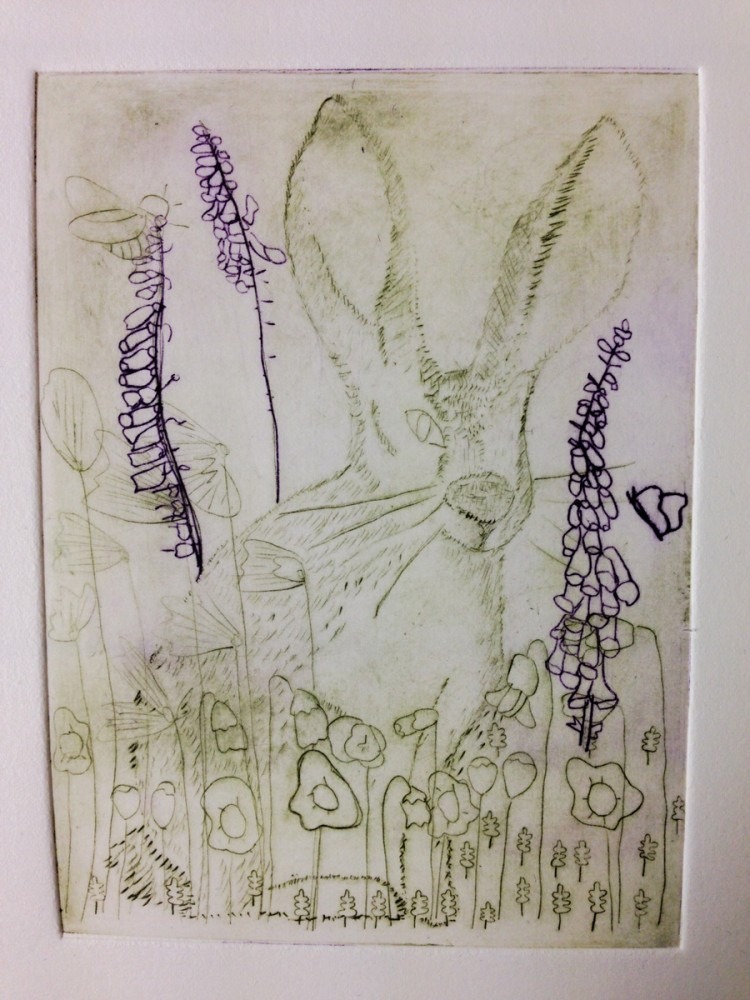 Here is my final print!
During the day we let them dry on a wire rack but when we brought them home we wrapped them in tissue paper and pressed them separately under heavy books for a few days to dry them out. This also brought the colours out a little stronger.
Overall we had a brilliant day and can't wait to go back for another day or maybe sign up for a longer course, now that we know whats involved. It would be great to experiment more with etching and since the workshop I've been noticing lots of things I want to draw and make prints from.
For more images of the workshop and to see what everyone else from Fumbally made, please visit the photo album on the Go Radiate Facebook page, and if this technique seems exciting to you check out the courses run by Debora Ando.
Related Reading:
Hand Lettering and Design – Workshop with Steve Simpson