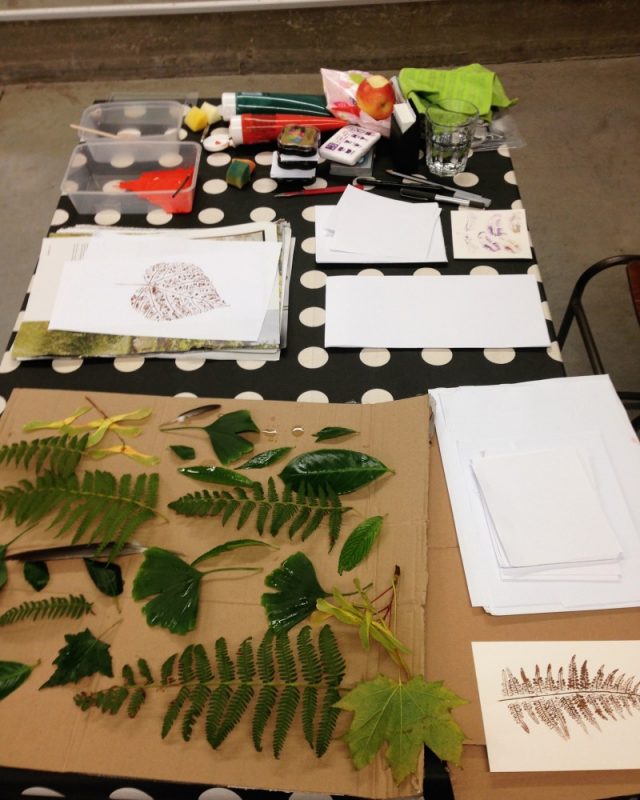 Culture Night is one of my favourite nights of the year and this year I was so happy to be invited to join with my friends at Bí Urban to make beautiful nature prints with whoever was interested.
I went to Killiney earlier on that day and gathered some big ferns which everyone loves to print with. I also got some smaller leaves too including ginko leaves which were really popular! as well as some clean feathers that happened to fall across my path on my travels. It's lovely to be able to pick whatever you like best to make your print. I used some printing paint and had some ink pads for the smaller items.
We had a Culture Night preview night the week before so I had a dry run at it and learnt that people are quite messy so I made extra consideration for that on the night :)
We started round five o'clock and kept going until after ten. I met so many people and everyone was delighted with their prints! I had little sponges to apply the paint with and kept telling everyone "dab dab dab – no, no rubbing!! dab!", so that's my top tip for nature printing! Also – use the paint sparingly to avoid smudgy or blotchy prints.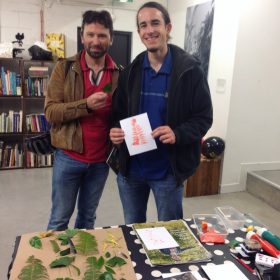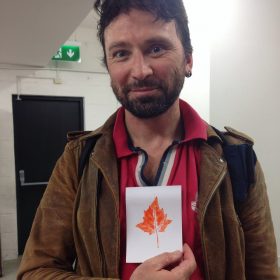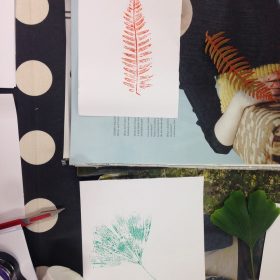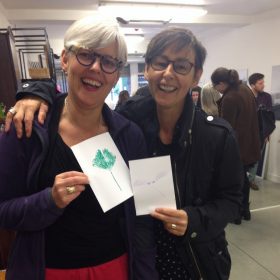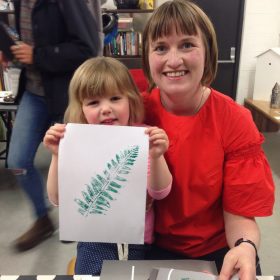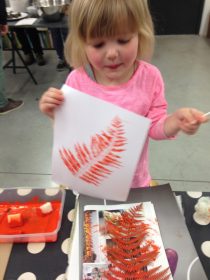 My niece came in with her Dad and she was the star of the show – a printing machine!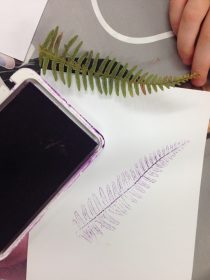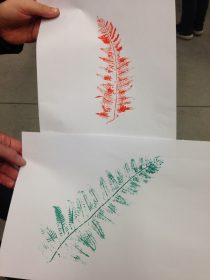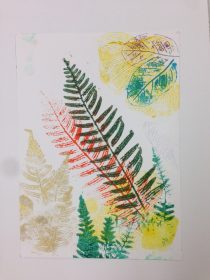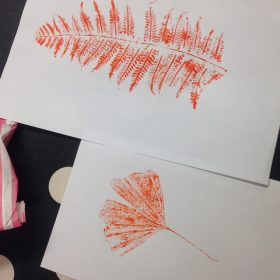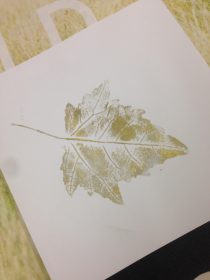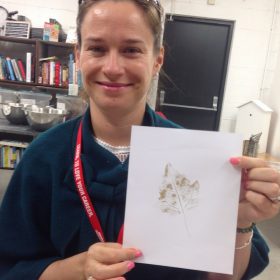 My best buddy Mary came in at the end and we went next door to Mulligan's for a little refreshment before heading home and we met two lovely ladies who had been in with me earlier and were proudly displaying their prints on the table! So nice!
Thanks to Kaethe at Bí Urban for having me and to all the visitors who made it a really special night.
Related Reading:
Naturama Exhibition at Bí Urban, Stoneybatter, Dublin
Sketch Walk Workshop at Bloom Fringe
Talk & Workshop at Body & Soul Music Festival