I love Leitrim! I'm from Leitrim and hope to live there again some day so I love to see cool events popping up so I can convince myself that I won't miss Dublin all the time! I studied architecture for five years and am really interested in buildings, especially houses, so the combination of Leitrim + Houses at the Green Door Festival was something very exciting indeed!
Now in it's fourth year, the Green Door Festival has a combination of talks, exhibitions, workshops, and house visits. I just made it to the house visits for south Leitrim on the Saturday. I'm saving north Leitrim for next year.
We started off with Dominic Steven's house near Cloone. This was famously built for €25,000 with the help of some friends and you can take a look at more photos and the plans/how-to guide on Dominic's website, http://www.irishvernacular.com. It's a really compact house, cleverly finished off with plywood detailing and built in storage. The massive window in the living space makes it feel generous even though it's a small footprint it's cosy. And if you live in a flat in Dublin you wouldn't think it's particularly small.
*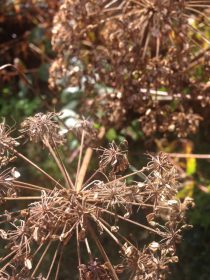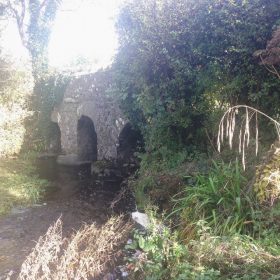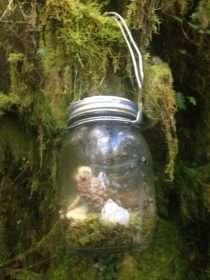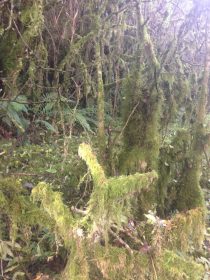 Next stop was the house of John and Kerry Lynn, an early 19th century stone cottage, renovated using natural materials and with the most magical garden ever. Someone was telling me that Leitrim is a great place for fairies, and if that's true they would definitely be found here (assuming of course that fairies are real!). There's a stream flowing alongside the house with a little walking trail all around it.
*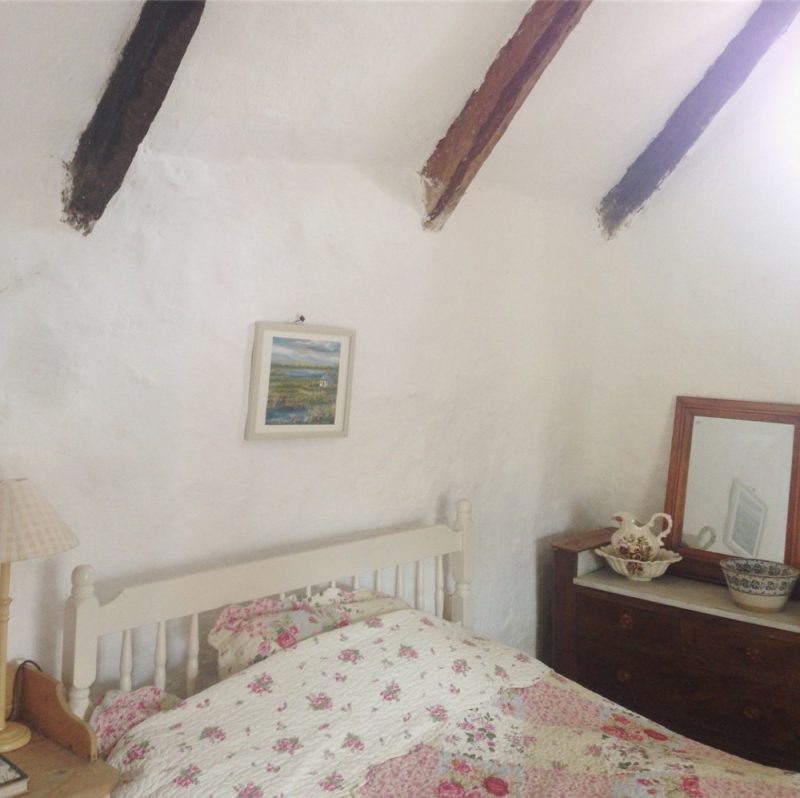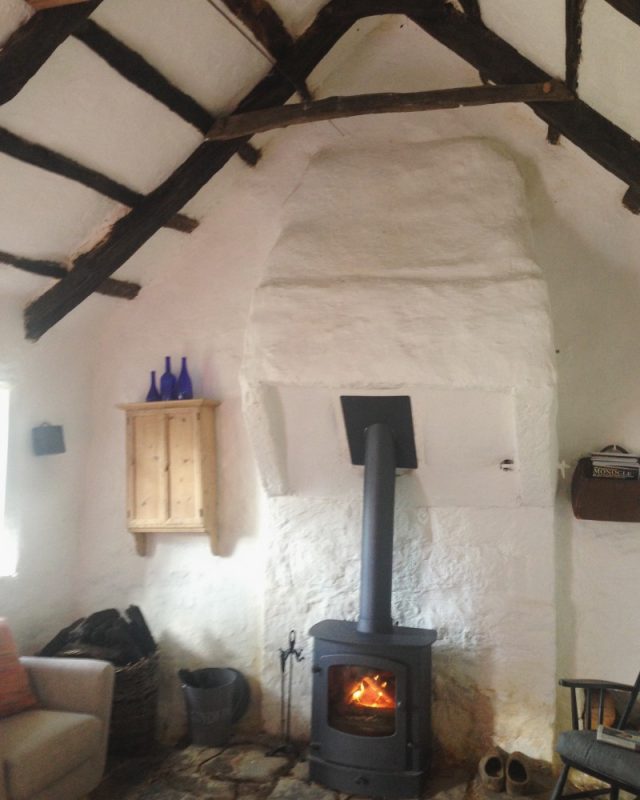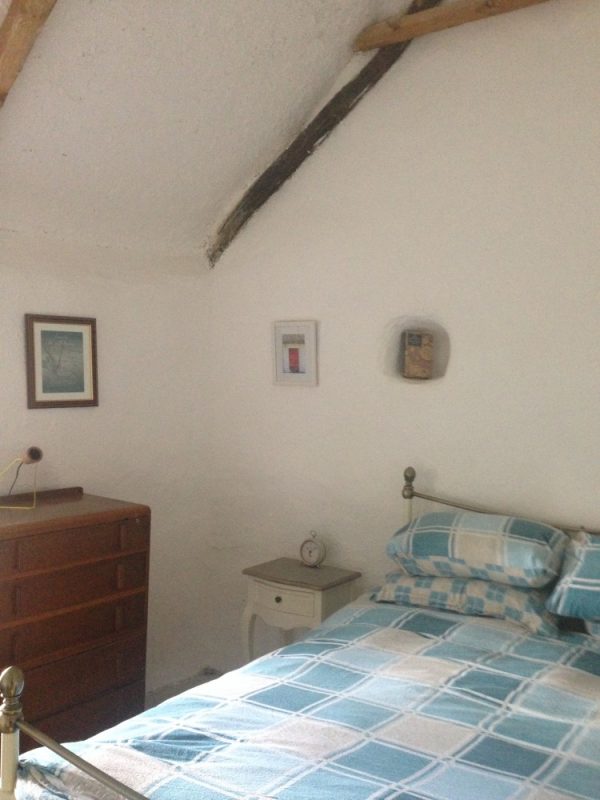 I totally fell in love with the next one – a thatch cottage with a gorgeous open fireplace and a modern extension out the back with kitchen/living space. I was just in the door when I got handed a cup of tea and a bun so I was very happy. The builder, Terry Grogan was there too giving a demo of how he made the cob walls from digging up mud from the ground and mixing it with hemp. It was so interesting. The only thing is I'd say it's freezing, but a few extra layers, hot whiskey, and plenty of turf would sort that out.
*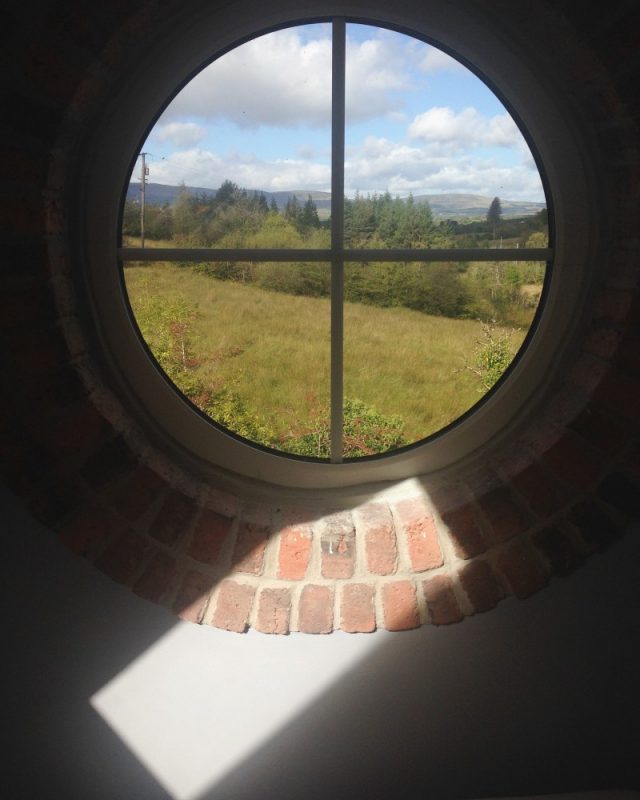 If you go next year, don't attempt it without google maps, it's essential! Our next stop off was near Fenagh, Kevin Callaghan's house. What a beautiful view out that window!
*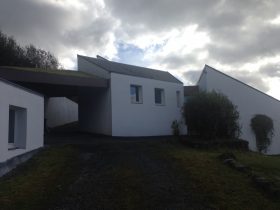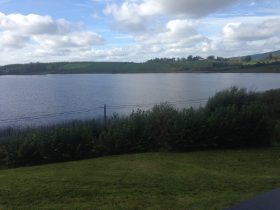 There was another Dominic Stevens' designed house in Foxfield, built like a little cluster of houses. The inside was made up of interlocked spaces and split levels – all making the most of the stunning views. It's nestled into the side of the house and the owners, Susan and Diego, were there to show us round. Hunger was setting in now so we made a little detour to Drumshanbo for lunch in Sweet Geranium (very yummy cafe with vegan/gluten-free options if you need them). I had a very wonderful partner in crime who did the driving and humoured me by showing an appropriately huge appreciation of Leitrim. We called in to Willie and Natalia's (Woven Skull/Hunter's Moon) very cool home cinema in their shed on the way home (sorry forgot to take a photo there!).
Brilliant Festival!!
Related Reading:
Drawing Workshop with Julie Merriman