Workshops
The Digital Illustration workshop is a unique opportunity for artists and architects to help develop their digital graphic skills. With an Adobe Certified Expert as your teacher, you will get to grips with the basics of Illustrator and Photoshop for drawing. In class you learn and then apply the techniques by working through creative exercises in class. You will also be provided with detailed notes on the exercises and new techniques to have as a reference after class when you apply the skills to your own work.
Check out the testimonial page to read some rave reviews from participants.
Private tuition
There is limited availabilty for bespoke one-on-one tutorials if you need to learn a certain skill quickly or need to work on a particular project. Email melissa@goradiate.ie and let me know what you need.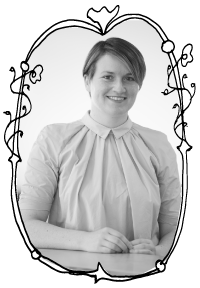 Melissa Doran
  This is me, I founded Go Radiate in 2011 after graduating with a Masters in Digital Media Technology from DIT in 2010. It went through some different forms before settling into its present format, focussing solely on illustration and teaching.
My undergraduate degree is in Architecture (B.Sc from UCD) and I am also an Adobe Certified Expert. (Read more on LinkedIn.)
I love learning and teaching.