I did a four week (one whole day each week) course online with the Royal Drawing School, London. My tutors were Perienne Christian and Constanza Dessain.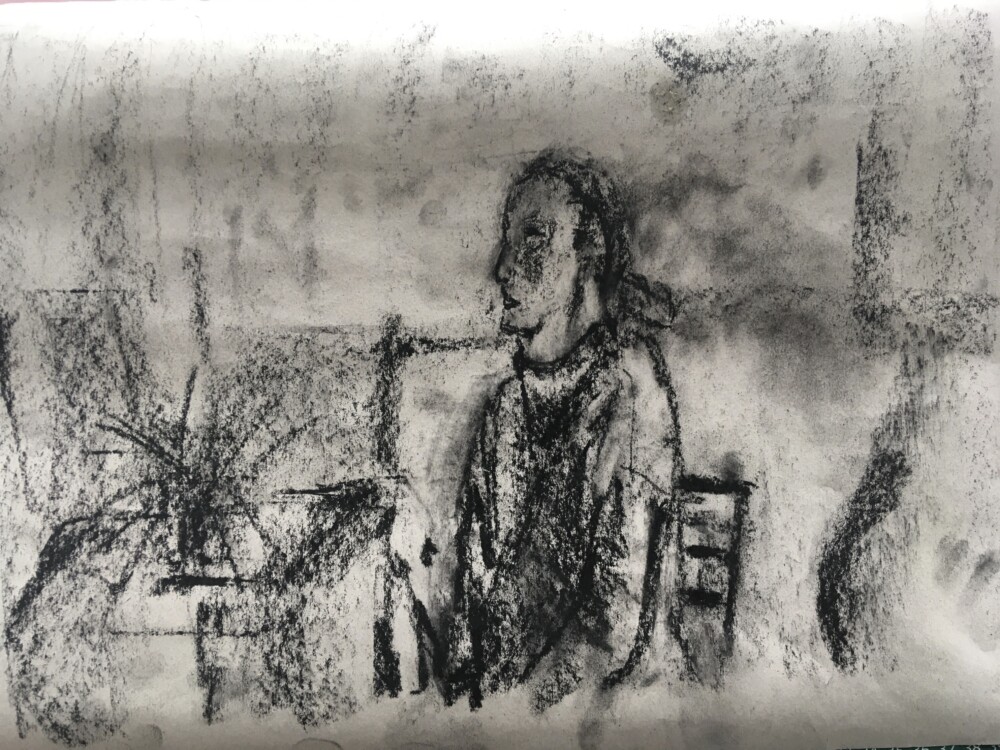 Warm up drawing – sketch of my tutor Perienne
Warm up drawing – mark making – tiny fragments of what we can see around us in the room and outside the window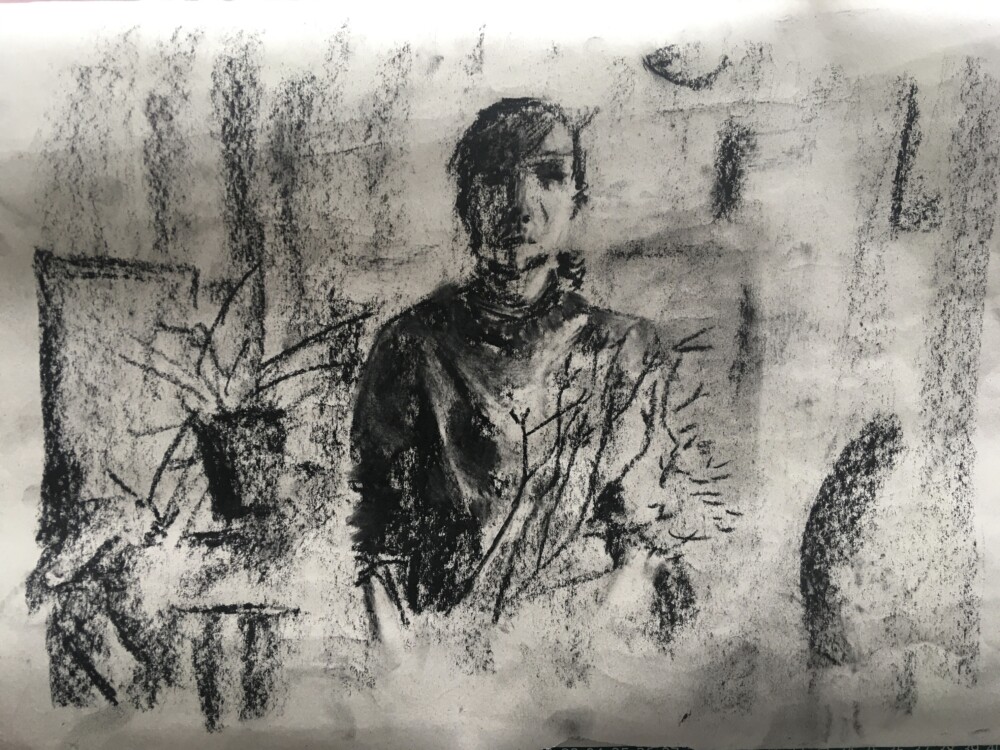 Quick charcoal portrait combining mark making with tonal drawing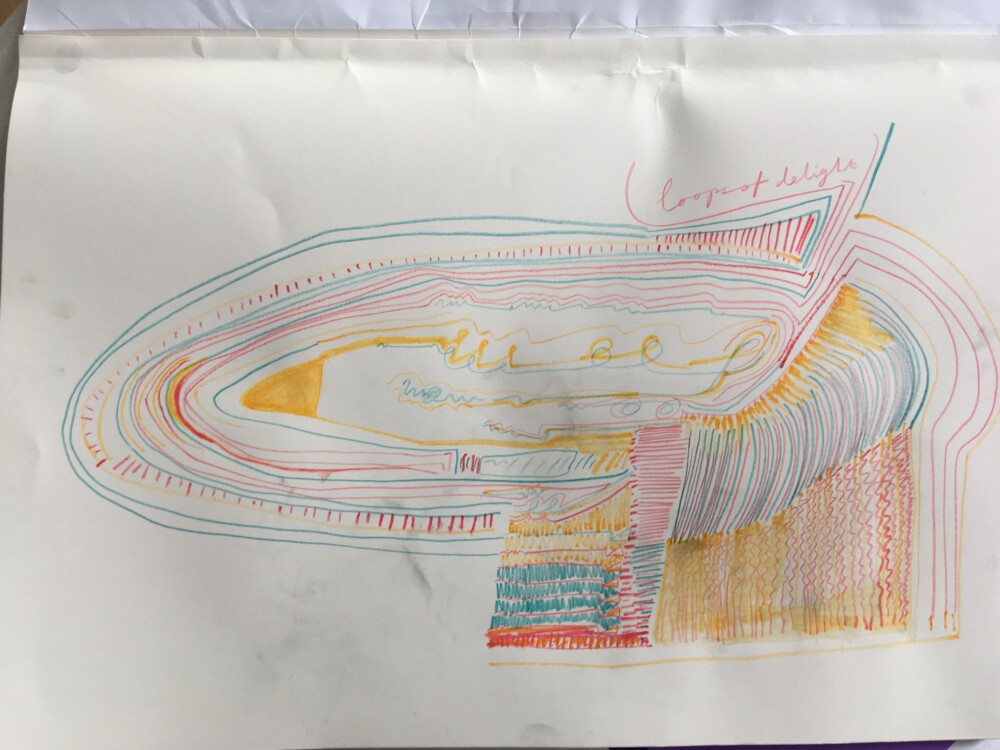 A closed eyes drawing made whilst listening to a poem – I made this rhythmic drawing – we then opened our eyes to finish it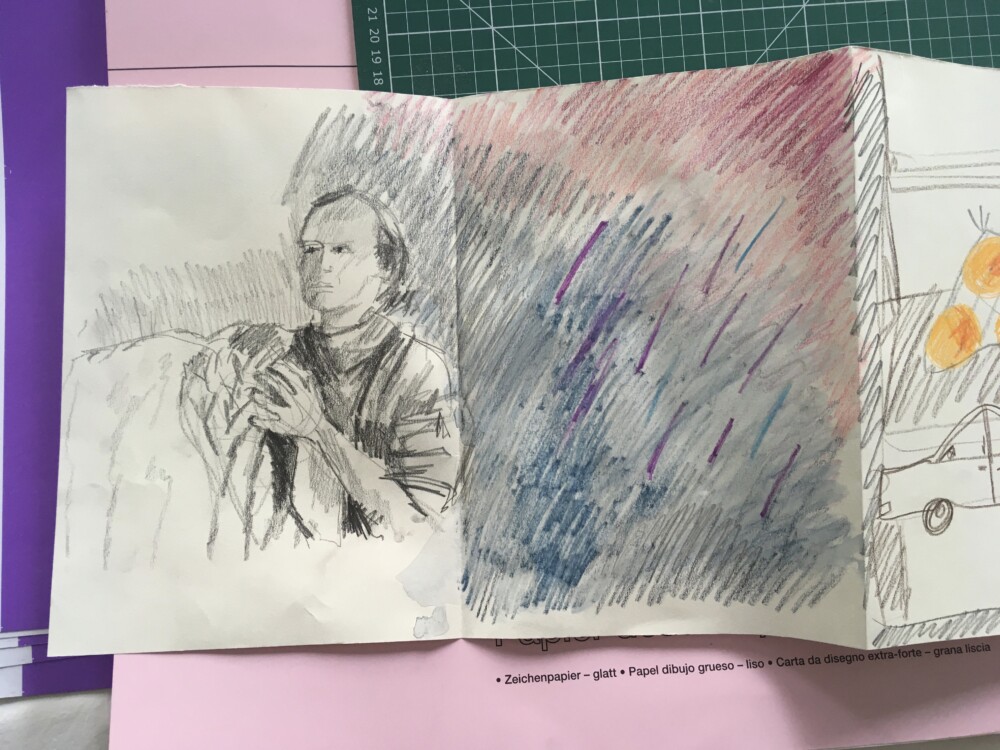 We made a simple concertina book and filled each page with quick drawings (5-7minutes each) based on prompts. First two were a portrait then a poem inspired drawing.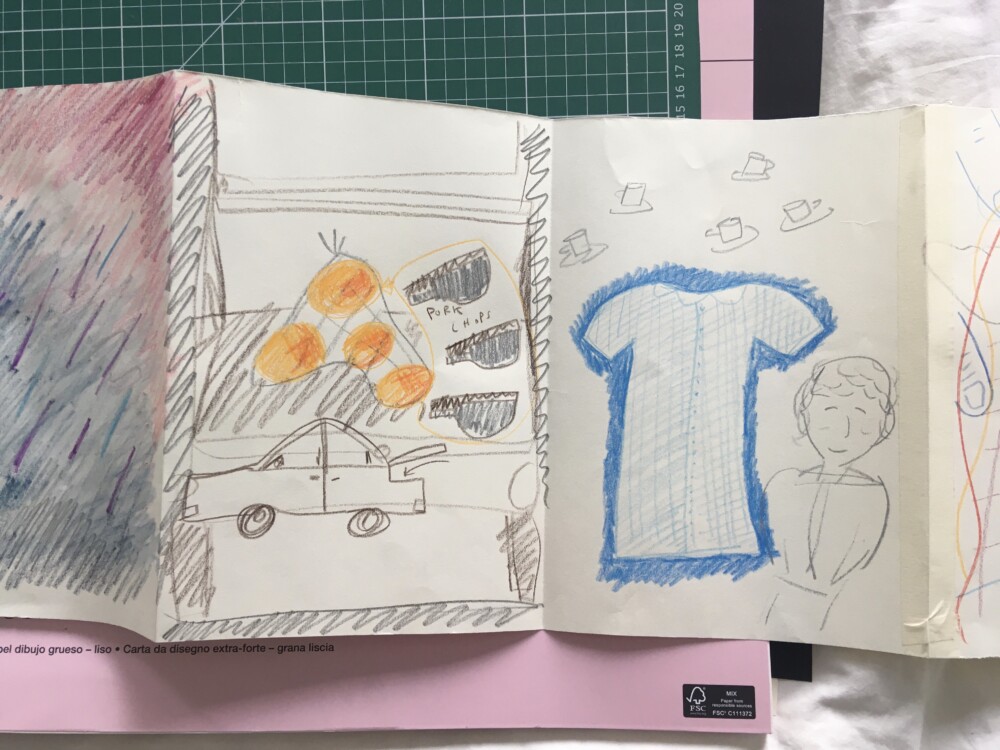 Drawing of a dream and a childhood memory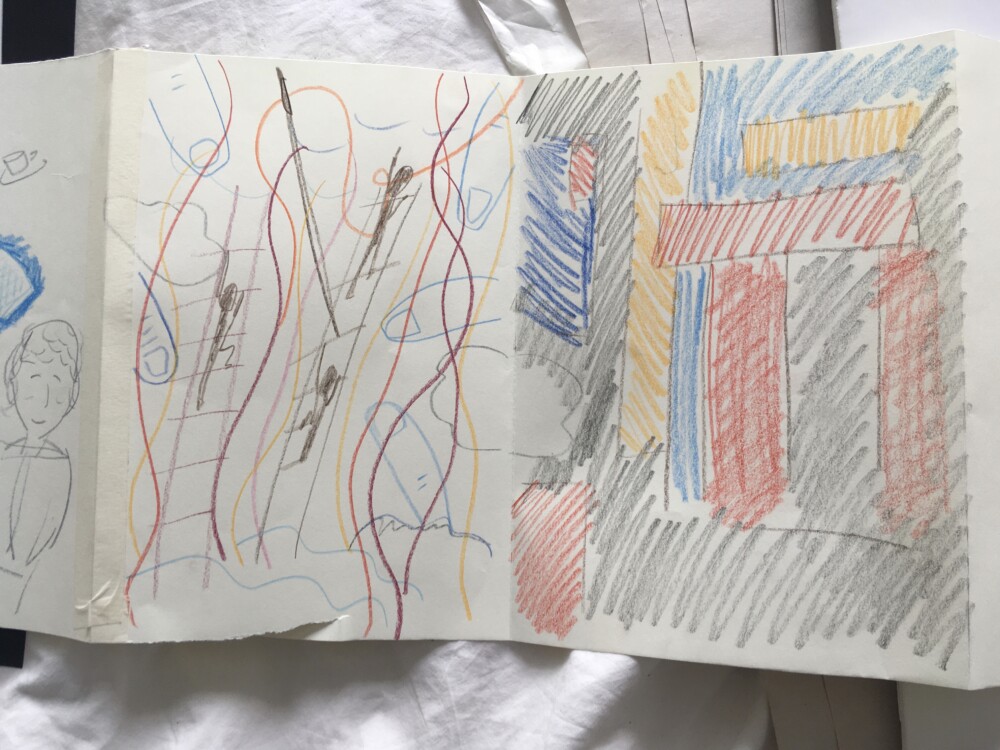 More poetry and a remembered scene from a film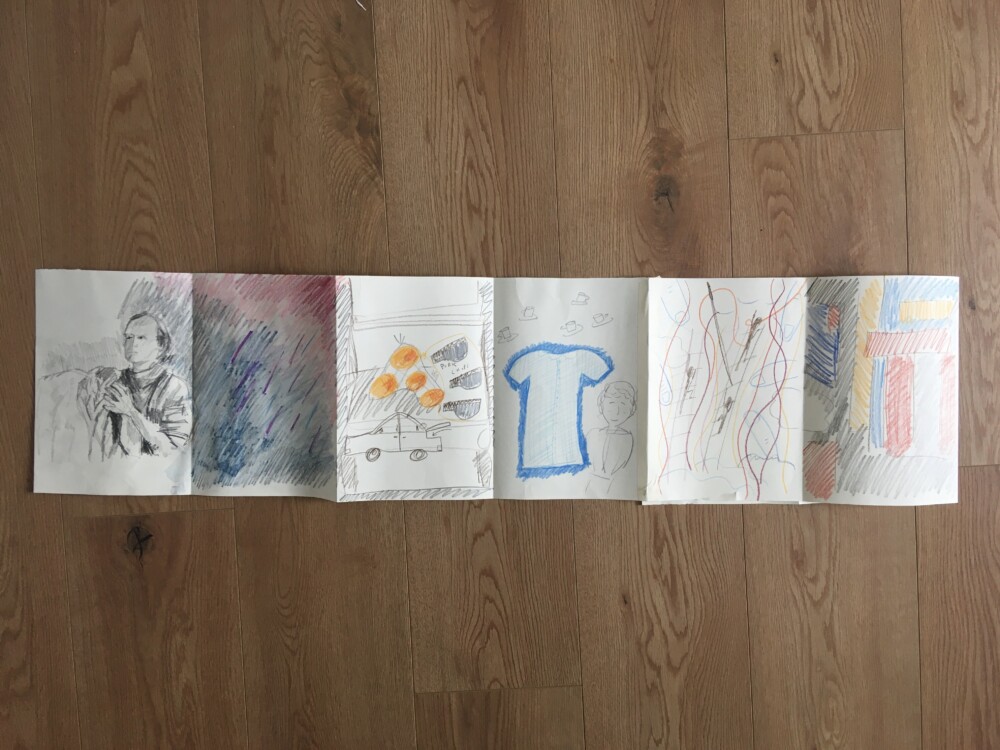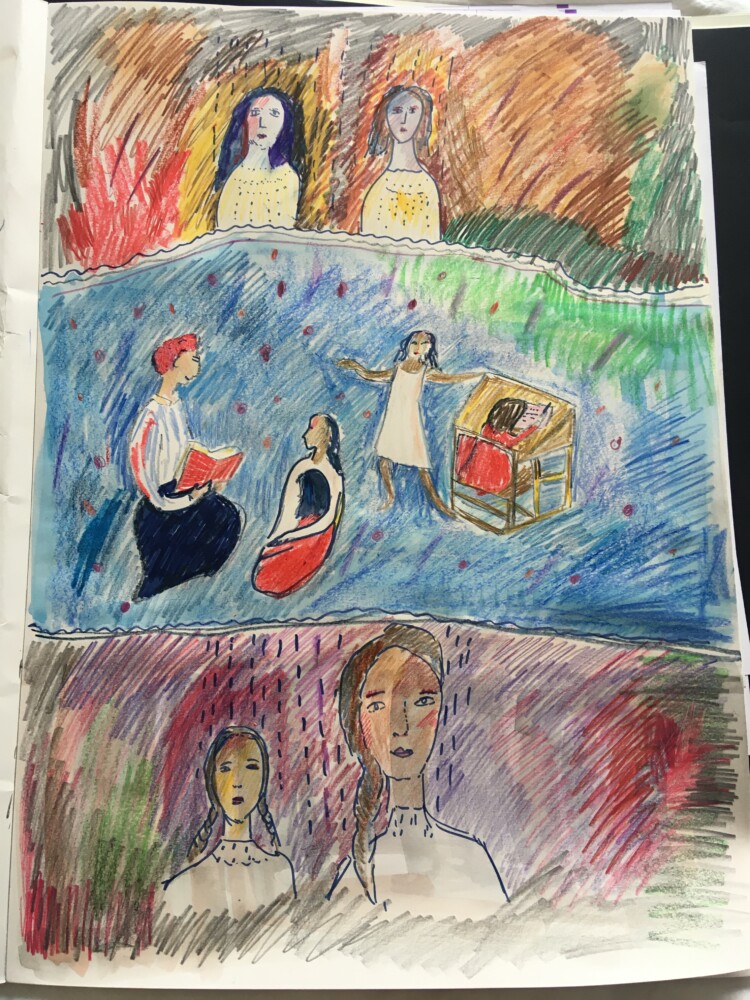 This was a redrawing of a Charlotte Salomon painting as a way of connecting with and deeply appreciating it!