Sowing The Seed
2021
Sowing The Seed is a community project based in County Leitrim based around the traditions associated with straw.
My logo draws from the strawboy tradition- the two characters are dressed in the traditional straw-people outfits and are playing traditional Irish music.
Task
Logo - I created lettering to spell out the logo depicting the various stages of the straw - freshly harvested, dried, and then varnished, referencing the traditional straw ornaments created with knotted and plaited dried straw.
Client

Sowing The Seed

Techniques

Ink painting with pencil drawing, then tidied up in Photoshop
Open Project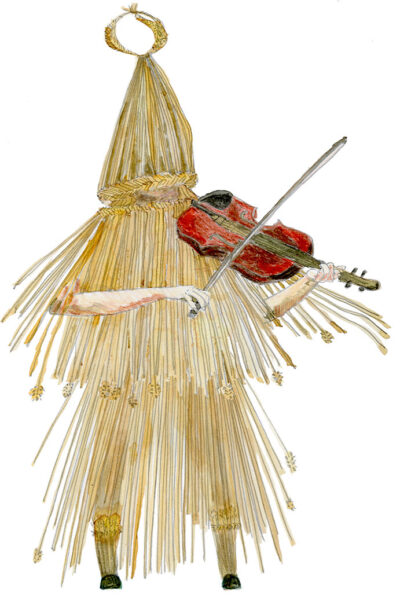 "Artists Edwina Guckian, Brian Mostyn and Fionnuala Maxwell have been researching the customs and folk traditions of Ireland associated with straw. These strawing traditions usually propagate music, song, dance and devilment while the roots of these traditions and many associated customs within the Irish calendar year all lead back to the influences of the environment, climate and fertility of the soil. They greatly influenced social traditions of the rural communities and were directly connected with the daily and yearly routine of work. Some of these traditions are still practiced in Leitrim, others are now only memories of an older generation long gone.
Working with many communities across the county, these Leitrim artists aim to reach and revive many of these traditions as well as bringing modern day uses to them."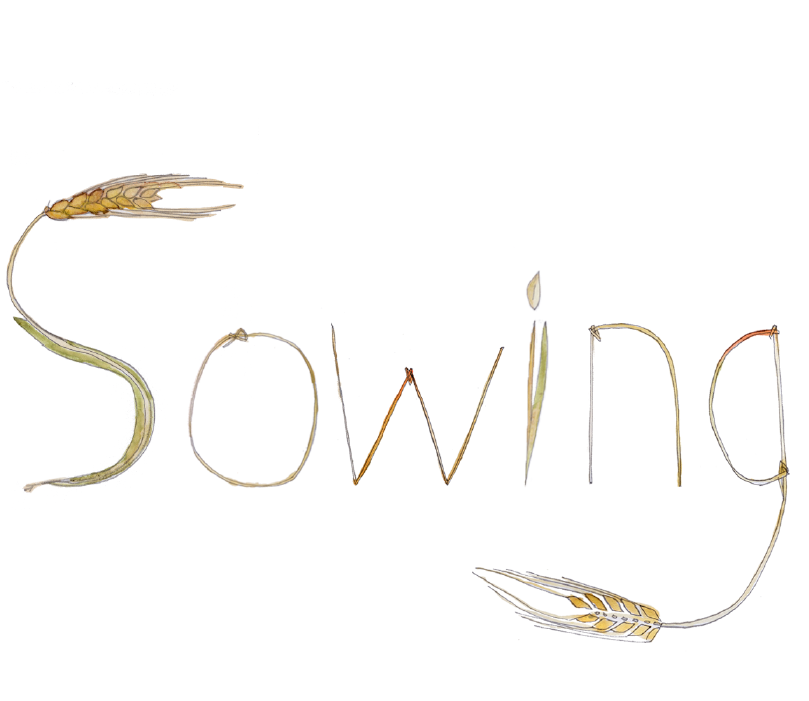 For one part of the project, oat seeds were distributed for the community to grow themselves at home.  In the autumn, the oats are harvested and there were free workshops for everyone to learn how to create a strawboy hat.
Read the article about this Strawboy project on National Geographic.