I had another brilliant day thanks to the people from Illustrators Ireland for Offsketch on National Drawing Day (May 16th). There was about 60 sketchers taking part and we started at Smock Alley Theatre drawing and being entertained at the same time. We all got free sketchbooks (Thanks A4 Art! ) and we drew a singer, a jazz dancer, a storyteller, and two superheroes having a play fight. They were all quick warm up sketches and it really broke the ice and it was pretty funny.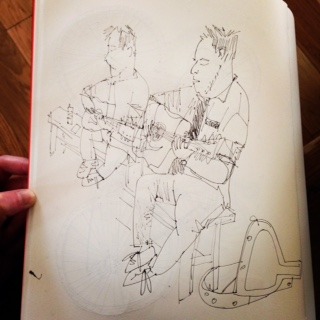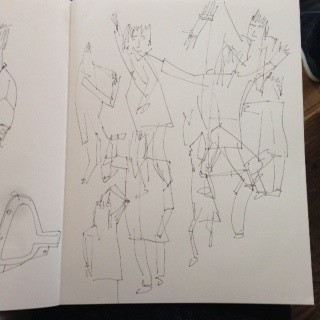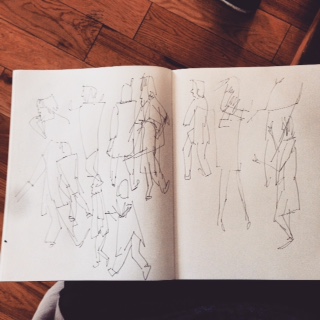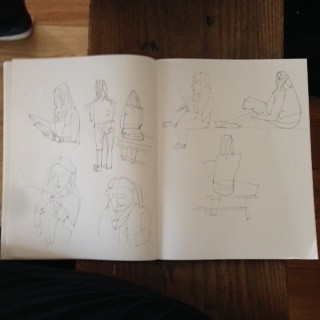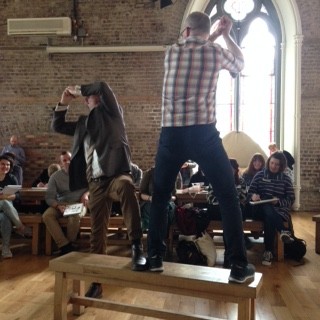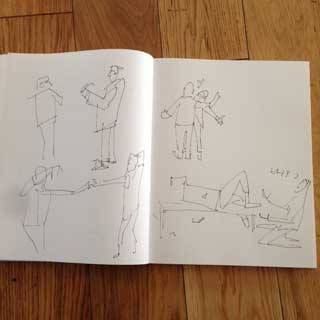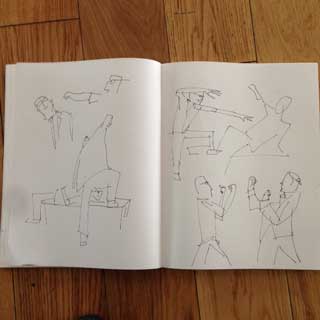 Next we went to Dublin Castle and had a little pit stop before drawing a bit more. My friend Helen and her Dad Frank kept me company and I was happy to know we all wanted a nice cup of tea and a sit down! There was a Garda memorial ceremony on in the Chester Beatty garden.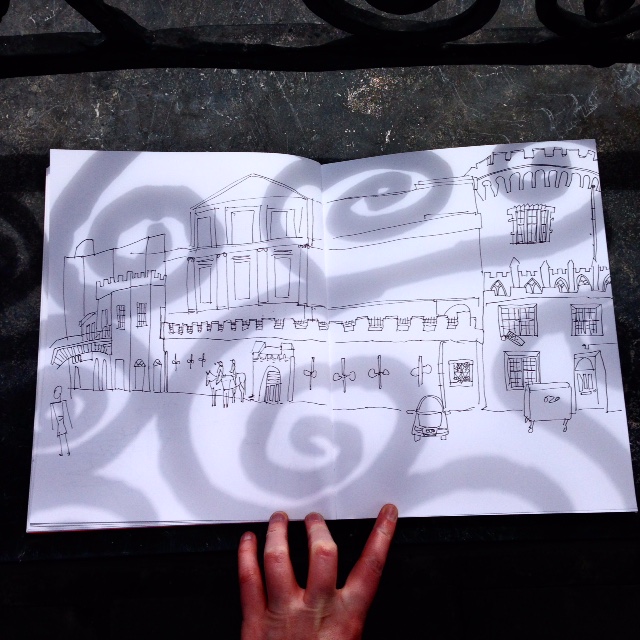 After Dublin castle we went to Christchurch where they were having a bell ringing party.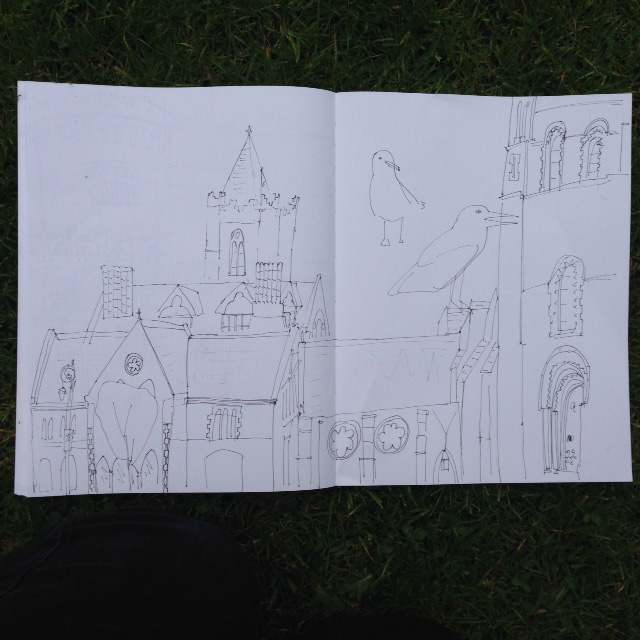 I left before the last bit at the Central Bank 'cos I got a little cold… I went home and drew my 12th Bicycle (which coincidently was for my drawing buddy of the day, Helen).
I was back in the evening for the exhibition of the notebooks in the Graphic Studio Gallery in Temple Bar. This was a lovely party where everyone compared notebooks and the compliments were flowing as freely as the beer. I loved everyone and was smiling all night. Special thanks to the organisers for making everything so enjoyable :)
Join me for the next one whenever that might be – keep an eye on the OFFSKETCH facebook page for updates.
Related Reading:
Creative Activities for the month of May 2015