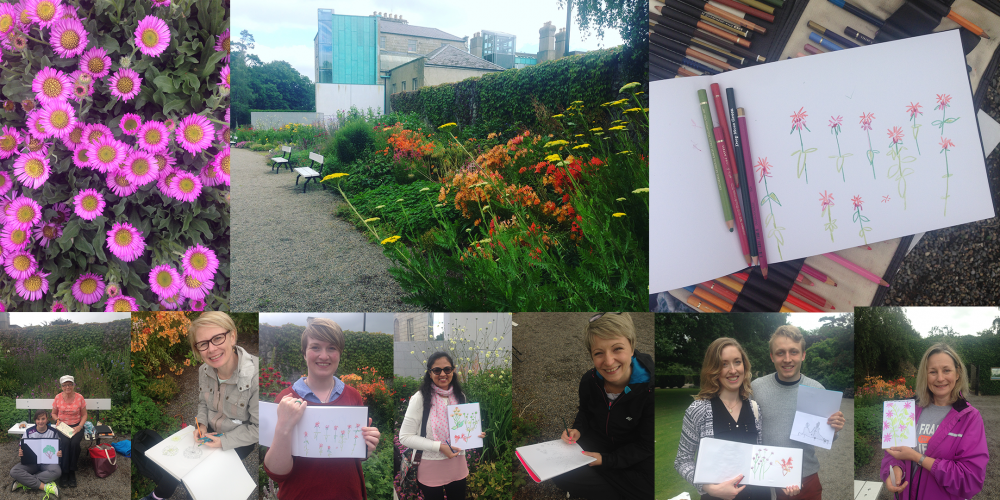 I love drawing outside in nature, and I organised a series of meet ups in the summer of 2016, inviting people to join me for some relaxing sketching meet ups.
The previous year I had organised a monthly meet up in the Botanic Gardens.
The first venue was in the walled garden and the woodland area at St Enda's Park, Rathfarnham, Dublin. We were really lucky with the weather both times and did great drawing :)
These events were all free but you had to book in advance.
You can see the photos from that summer here.