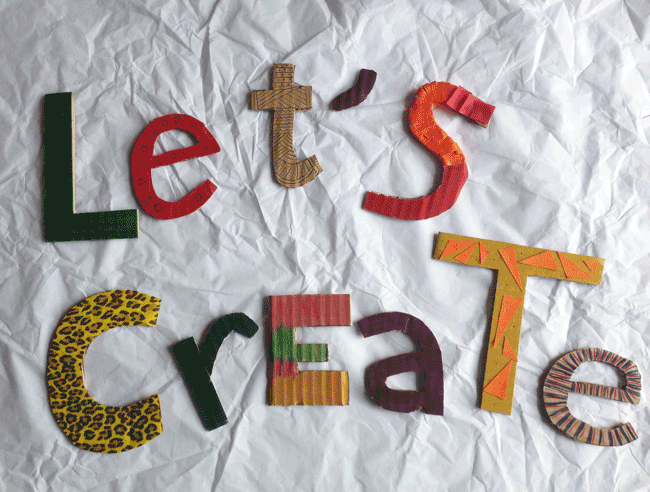 Let's Create was a one off series of workshops created with my good friend Aisling Griffin in 2016.

Three workshops exploring printing – stencil screen printing; lino and stamp printing; and, pattern making for print, taking place in the Chocolate Factory, Dublin.
Are you ready to get back to basics and have fun with your creativity?
This fun series of hands-on art workshops was designed to inspire and delight in a relaxed, supportive and non competitive environment. Everyone was invited to make art, develop new skills, and meet new friends.
Course Description
Let's Create 1: Saturday September 17th 2016 –  Stencil Screen Printing
You will learn the process involved in making your own screen print frame and stencil. You will design and print a one colour image to be applied to a tote bag.
Everyone can make two one colour prints on the day – and print two tote bags for each design (four in total). You are also welcome to bring your own fabric for printing on – eg a tshirt or jumper, babygrows or whatever you like!
The process involves drawing out your design onto the back of a stencil then cutting it out (you can trace it on or draw freehand). Then you cut out the design with a scalpel – you cut out the part where the ink is going to be. Next you transfer the stencil (it's sticky!) onto the pre-made screen. You will have your tote bag positioned underneath, then use a squeegee to evenly push the ink through the stencil and screen to make your print.
It's a very satisfying process!
We recommend you bring drawings to work from on the day – bearing in mind that thick lines work best – no intricate detail please! You can get recommendations from us in advance and on the day.
Here are some pics from our last workshop (which took place on August 6th 2016):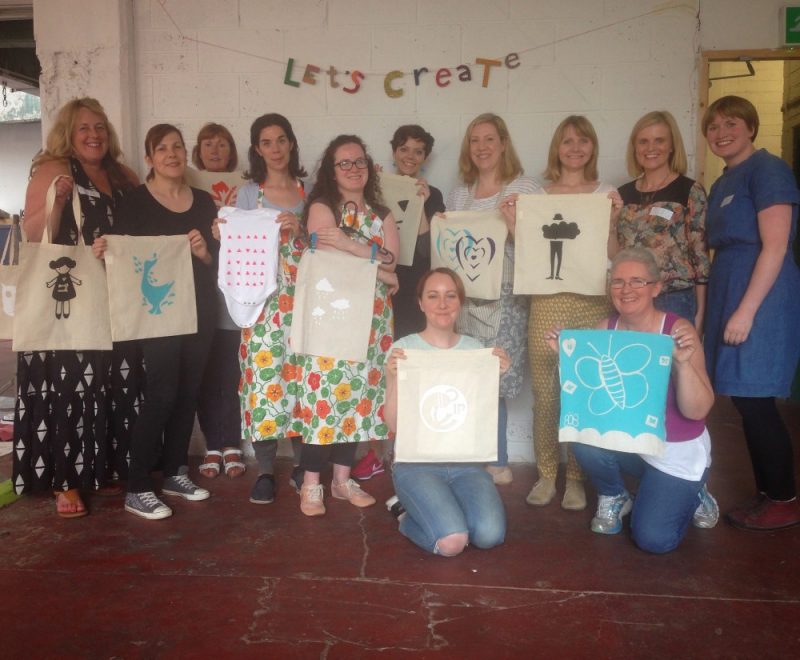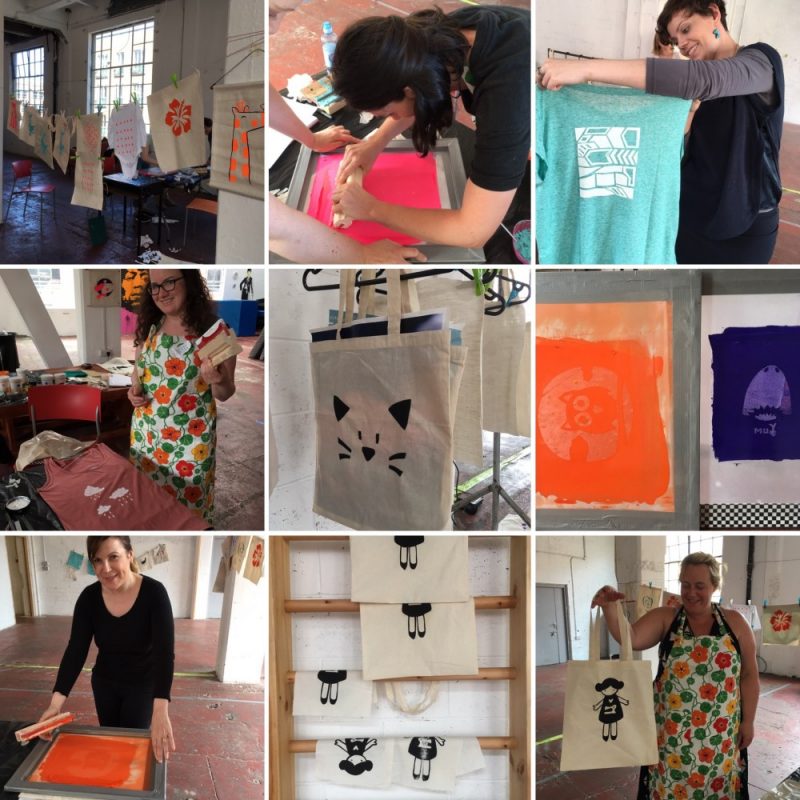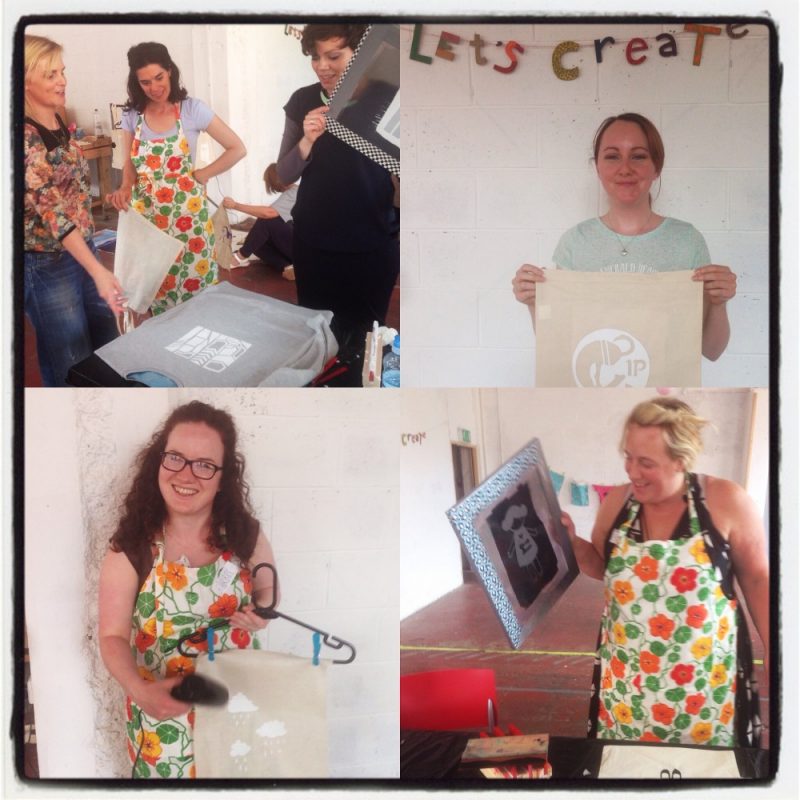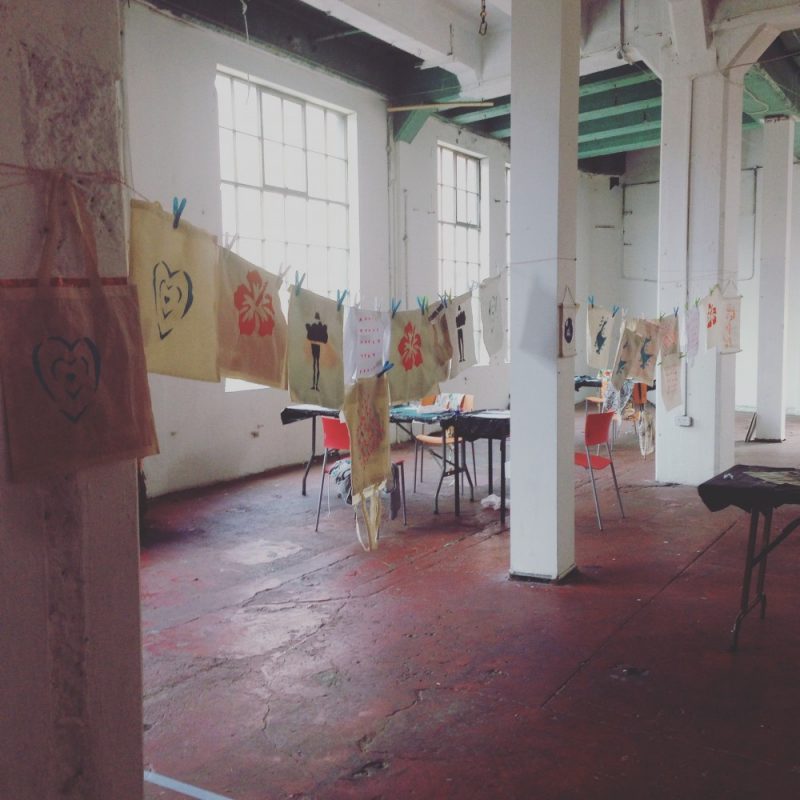 …and some testimonials from the stencil screen printing group:
"Fantastic workshop, all steps clearly explained and demonstrated, lovely atmosphere". -Bairbre Herbert
"This workshop was really good fun and easy to follow. Aisling and Melissa were great teachers, very helpful and full of knowledge. I'll be back!" -Annabel Torrie
"Aisling and Melissa are amazing creative superstars. The class is something I always wanted to learn and I can't wait to get making more prints. They made the whole process so easy to understand and I'm delighted with the results. Fun to see everyone else's too! Very Inspiring!" -Fiona O Broin
"This workshop is so much fun. You don't have to know anything about screen printing because Aisling and Melissa are really good at teaching!" -Mairead Hennessy
"Very relaxing day, great fun and I learned a great deal" -Tina Coyne
"Loved the day! So well organised" -Elizabeth Cunningham
"A wonderfully presented workshop, full of colour and inspiration. You don't need to be "a creative" or a fab drawer to participate. I'll definitely be setting up a screen print space at home" -Lorna Maguire
"Super fun, creative, inspiring and lovely day" -Michelle Fallon Michelle also wrote a lovely blog about the day- you can read it here.
"I learned a lot and really enjoyed the atmosphere" -Justyna Ward
"It was a really good workshop, all was explained very clearly and the personal attention was very appreciated". – Luly Mason
Cutting out the stencil for stencil #screenprinting .. This is what you'll b doing on August 6th if you join me and @aisgriff in @chocofactorydublin for Let's Create workshop. More info and booking at https://goradiate.ie/lets-create (link in profile) #dublin #printing #instaart #creativity #workshops #stencil
A video posted by Melissa Doran (@goradiate) on Jun 28, 2016 at 12:04pm PDT
My fantastic friend Aisling Griffin @aisgriff and me are running a series of workshops called Let's Create. First one is stencil screen printing on August 6th,a Saturday! It's on in @chocofactorydublin ❤️ go to https://goradiate.ie/lets-create for more info and booking (link in profile) #dublin #workshops #creative #screenprinting #printing #design #form #screenprint #technique
A video posted by Melissa Doran (@goradiate) on Jun 24, 2016 at 2:29pm PDT
Let's Create 2: Saturday 22nd October – Lino and Printing with Found Objects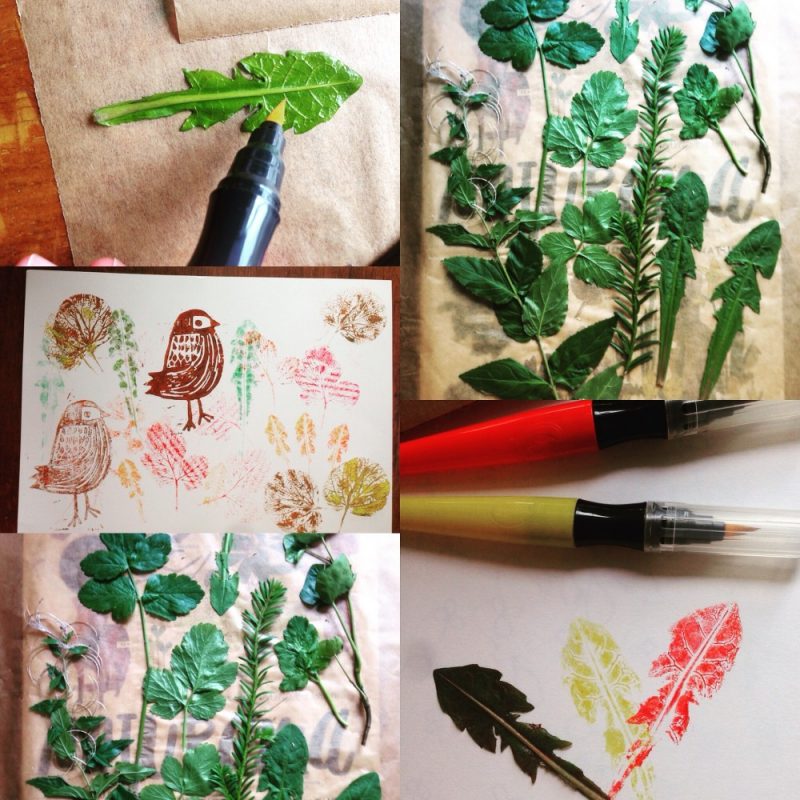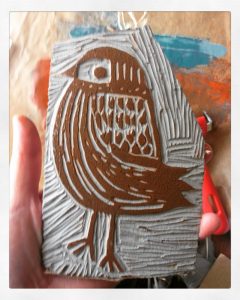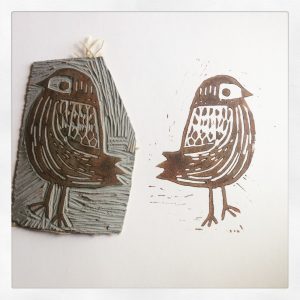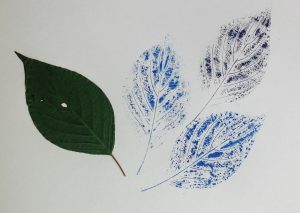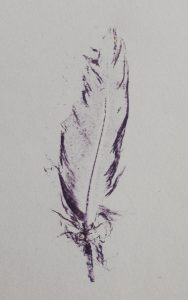 One colour lino printing. We will explore creating a design from a lino block, as well as combining small carved stamps and introducing two colour designs.
We will also experiment with creating prints from found objects such as leaves and feathers, as well as using everyday object to create textured print effects.
We recommend you bring some of your own designs to work from on the day but there will also be lots of inspiration if you want to start from scratch too.
We will be printing onto paper.
A video posted by Melissa Doran (@goradiate) on Jul 11, 2016 at 10:28am PDT
Let's Create 3: Saturday 5th November – Pattern making for print onto tea towels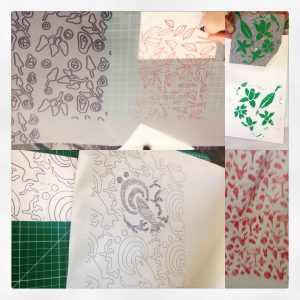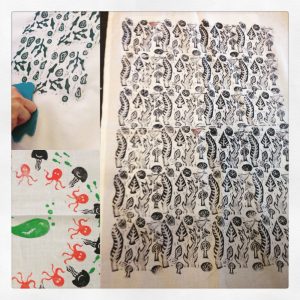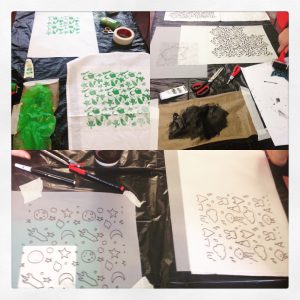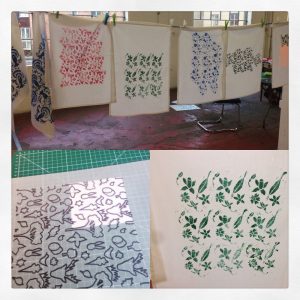 We will show you the steps involved in creating a seamless repeat pattern by hand on paper.
Next we will carve out the pattern onto a lino block and print onto the tea towels using fabric ink.
creating a seamless repeat pattern, part 1.
A video posted by Melissa Doran (@goradiate) on Jul 15, 2016 at 10:08am PDT
Meet Aisling and Melissa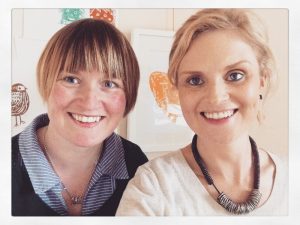 Aisling Griffin, Treetop Studio, is a surface pattern designer, illustrator and graphic designer based in the Chocolate Factory. She loves to use humour, simplicity, and colour in her work.
Melissa Doran, Go Radiate, is an illustrator and teacher. Naturama, the Irish wildlife book for children, written by Michael Fewer, and illustrated by Melissa, is out now with Gill Books.