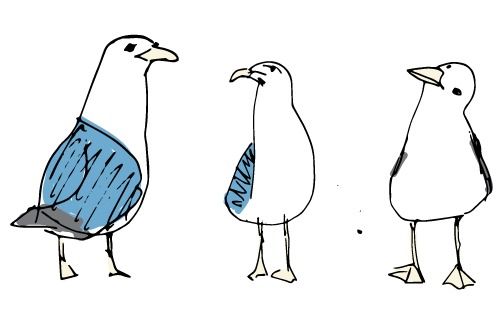 I've been noticing a lot of seagulls recently. In real life, looking at me sideways, and online.
This Flora Chang (Happydoodleland) drawing has been my screensaver on my phone the last month or so.
And here is a beautiful image from another one of my favourites, Ryo Takesmasa.
This seagull takeover is by Sergio Membrillas.
This is by Tetsuhiro Wakabayashi
If you want to get happy, impersonate the seagull in this Metronomy video and walk like it for a bit.
Related Posts:
(I love) Toca Boca
(I love) Ingela P Arrhenius