I have just finished an eight week tutored life drawing course in the RHA. We had a different artist teaching us every week (sometimes the same one twice), which was great because we got exposed to different styles and techniques. Every class was really difficult, and I learnt a lot. As you can see from the pics, I need loads of practice.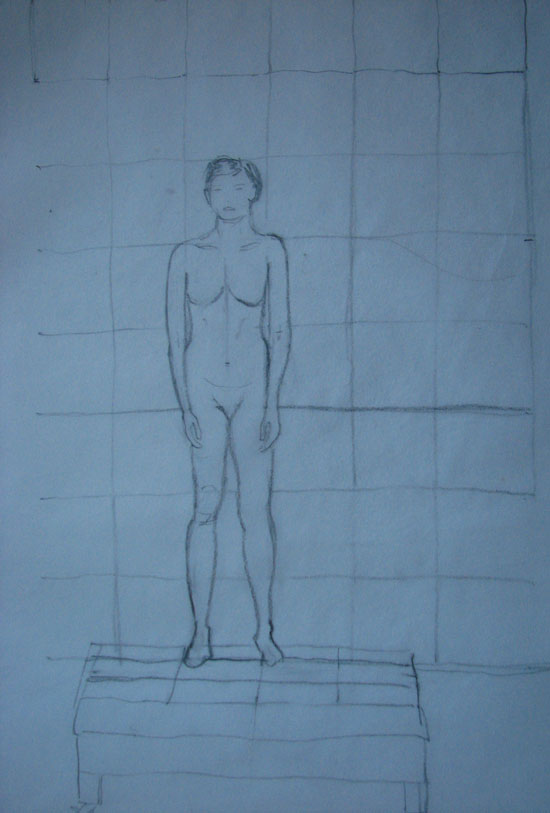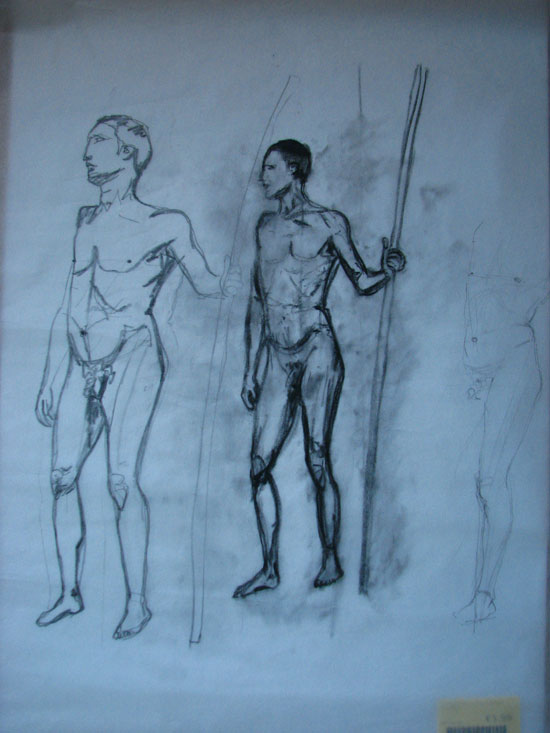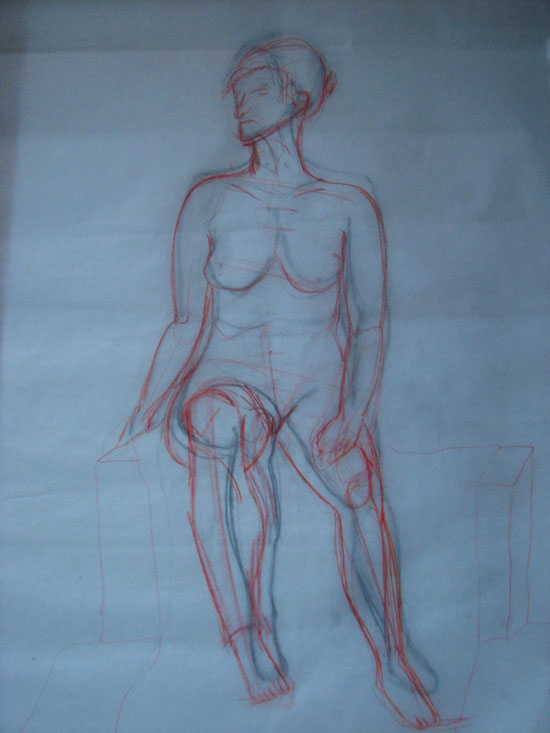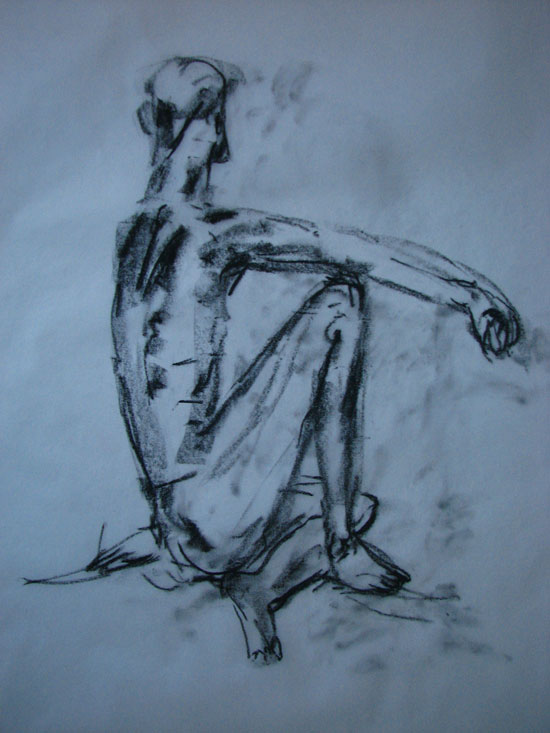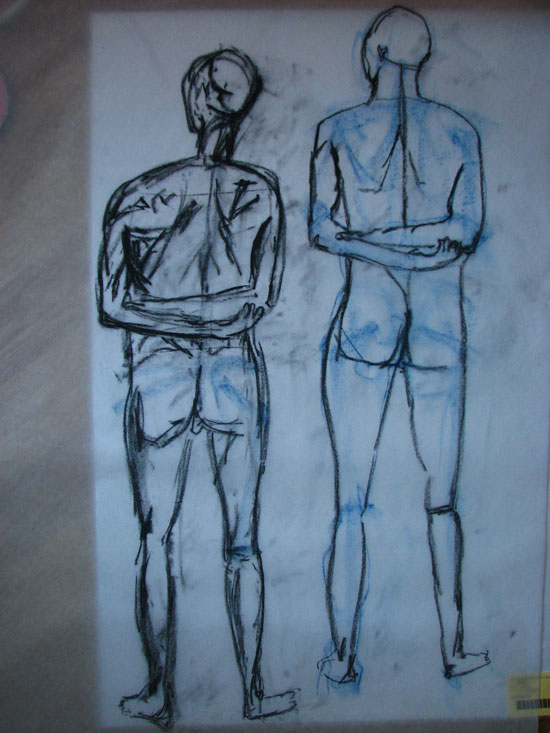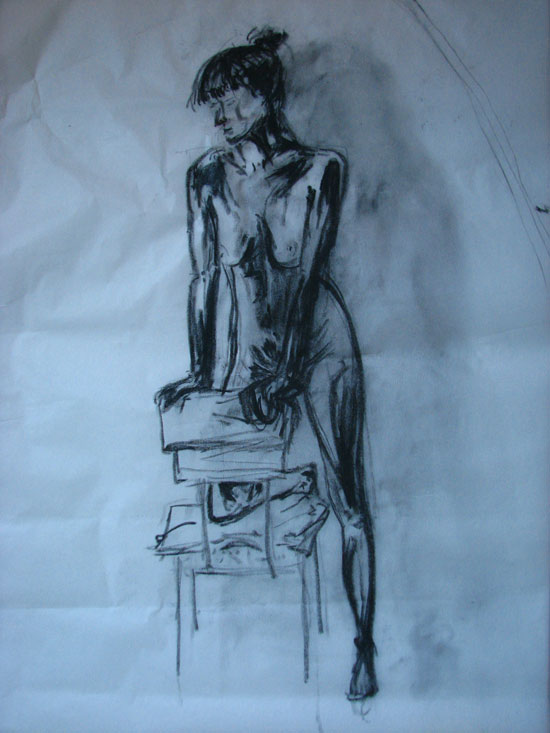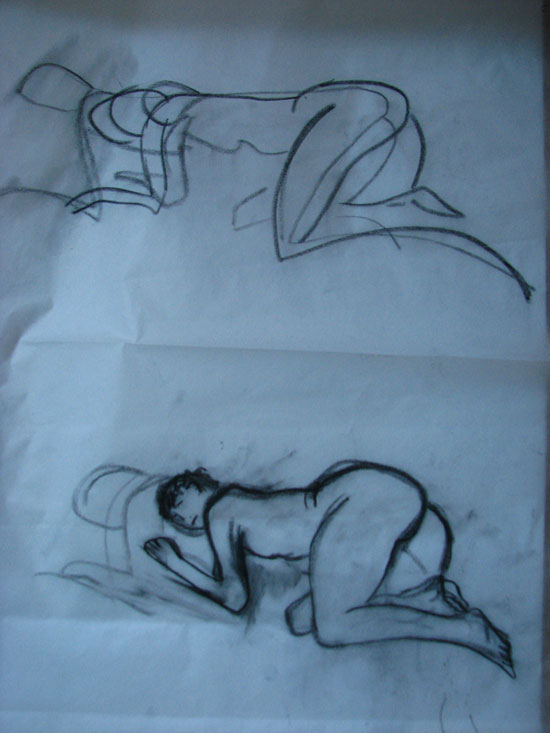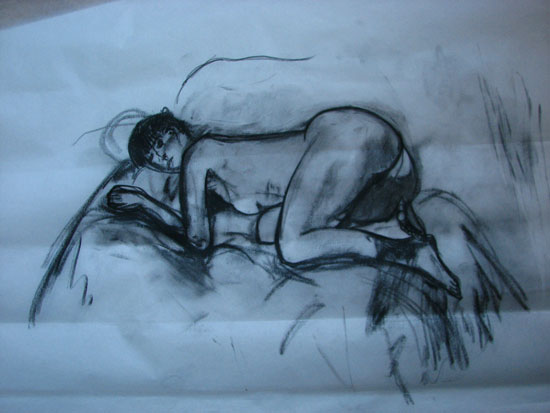 Some things I learnt:
Stand away from the canvas/paper (I was too close up), and then stand back often to get the overall impression.
Study anatomy: this was Sahoko Blake's approach: she draws the skeleton outline and then draws the body over that.
With compressed charcoal: get a stubby piece about 2cm long and use it on its different sides for different effects.
Get the overall flow first: Joe Dunne showed me how to get the feeling and flow of the body down first, only adding detail later once you are happy with the overall proportions. It was great to see him in action, he makes it look so easy, and he has a gentle way of giving constructive criticism to his students.
Blaise Smith has a very precise way of drawing: he measures everything and his paintings are like photos. I like they way he chooses pretty mundane rural scenes as his subjects (maybe they are just mundane to me coming from a farm in Leitrim) and makes them look really beautiful.He told us he spent four days standing looking at and painting a shed once. He brought in a giant roll of paper with a grid marked out on it to put behind the model which helped us figure out the proportions and foreshortening. He has a great essay about his approach here. He reminded me of some of my tutors in architecture school.
Carey Clarke tuned me into drawing perpendicular lines to work the curves against and plot out key points on the body and line them up to get the proportions right. Unfortunately I missed the last class of the series where he was going to show us the technique of reductive drawing: starting with a sheet of paper covered in charcoal, and then using a rubber to draw in the light areas.