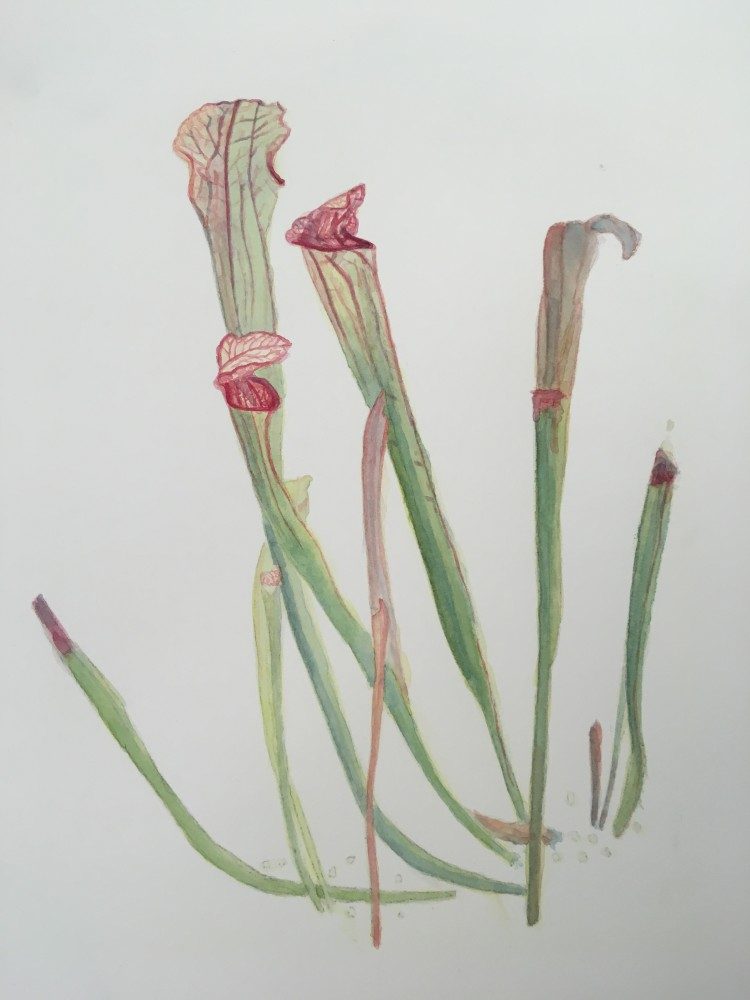 Trinity College Dublin run an extramural botanical art course twice a year (info here) with the renowned botanical artist Yanny Petters. She also does regular workshops in the Schoolhouse for Art, Enniskerry, info here.
I've always wanted to visit Trinity's botanic gardens in Darty, and they are so beautiful at this time of year! We got to pick something from the garden to draw for the two days.
I've basically no experience of watercolour except one time in an art class, so it was really refreshing to start from scratch and slowly get the hang of it. To really master it would take years, not two days but at least now I have an idea about how to go about practising!
When I got home I put my print on the wall and maybe I'm imagining it but it seems like the colours are settling and getting more vibrant. I never thought watercolours were so vibrant but I guess that's because I wasn't doing it right :)
Here is a little image essay I made at the time via instagram: